Design in department stores around the world
I started by looking at department stores around the world and what they are doing to improve the in-store experience and stand out from competitors. As many department stores all sell the same products, it is more important than ever that they create vibrant and engaging in-store experiences that make customers want to keep coming back to their store instead of competitors. Since Harry Gordon Selfridge opened his iconic department store in 1909, department stores have become places that do much more than just selling. Selfridges created an exhibition space, often had exciting installations such as aircraft's on the ground floor and live performances. At the time people have never seen anything like it and competitors were quick to jump on board and create their own incredible experiences.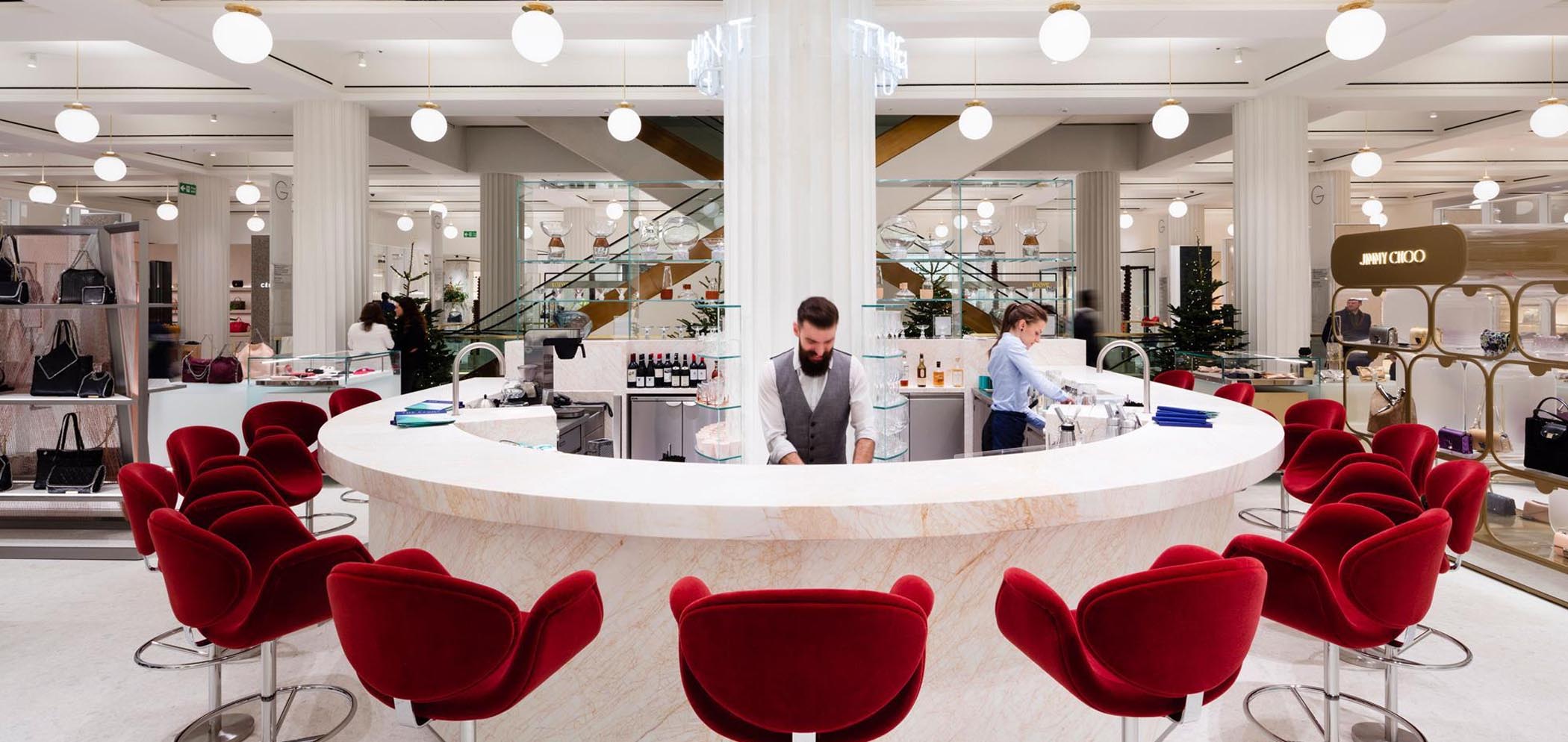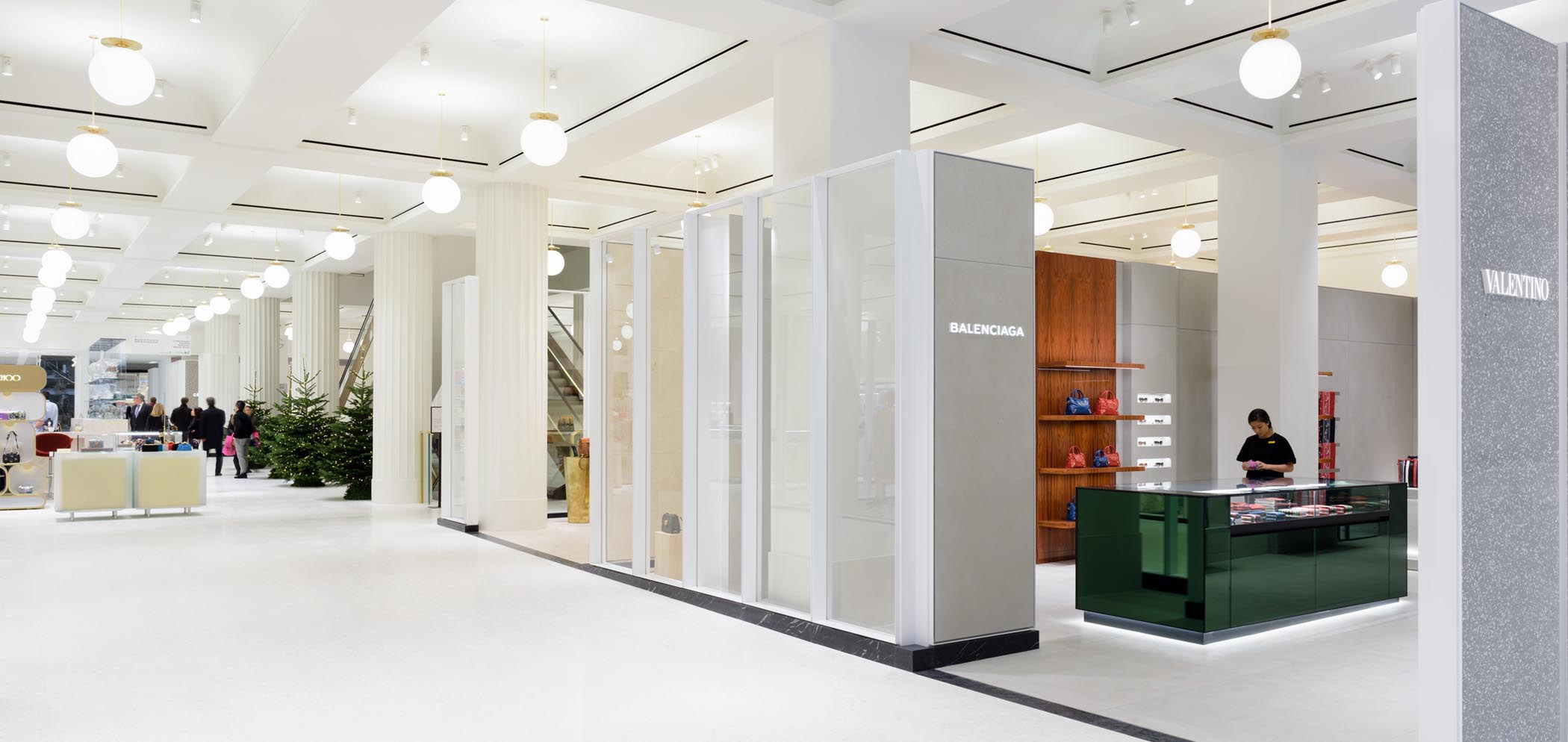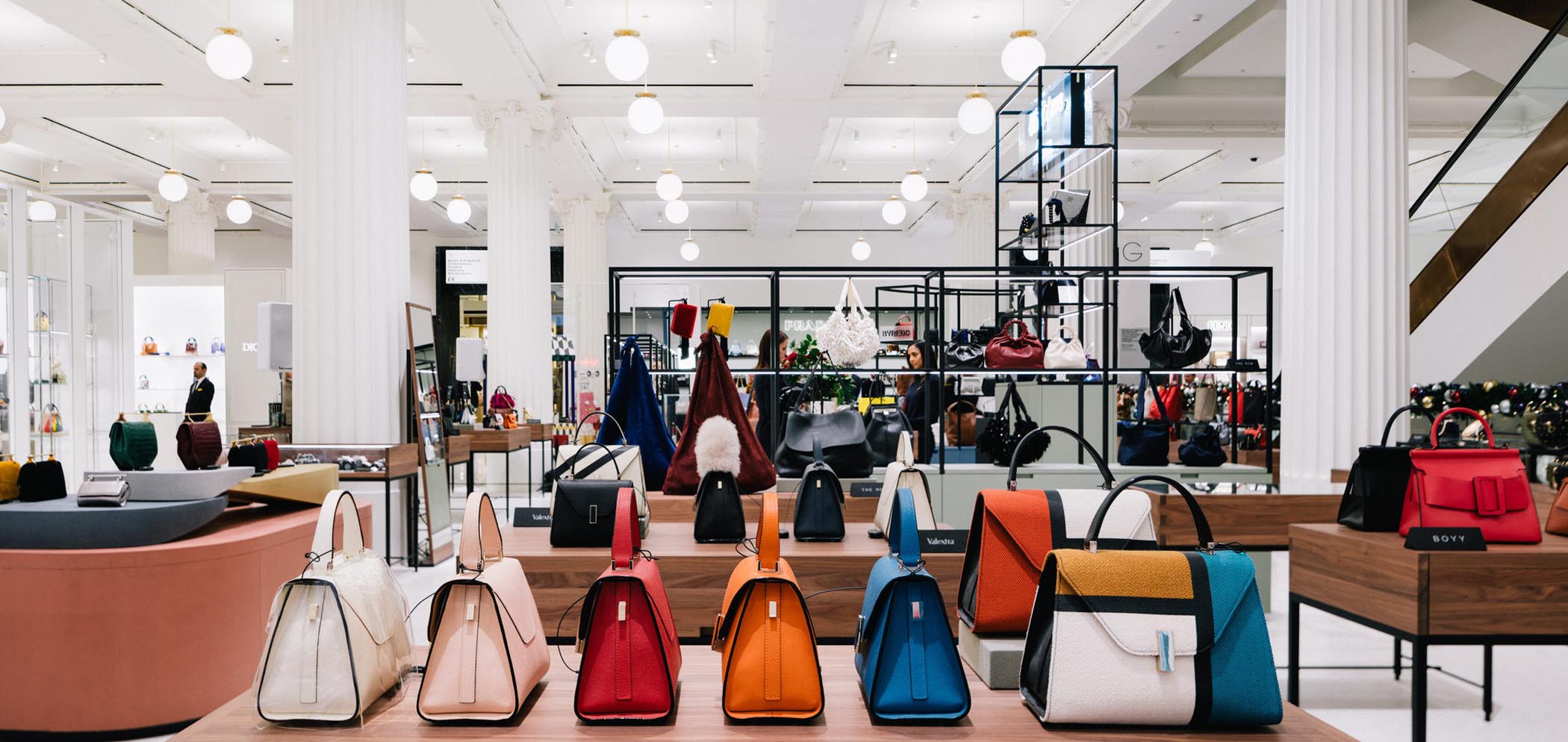 Selfridges has always been at the forefront of innovation. I recently visited the newly refurbished accessories Hall to see how they were trying to create a new experience that made shopping unique for customers. The newly renovated space features bright lighting, large walkways and highly complementary textures and furniture. It feels fresh, light and modern, the Perfect Blend of luxury and functionality. The whole area is immaculate, bright white and almost minimalistic in some areas however unique furnishings such as spherical lights with gold detailing add a sense of charm and elegance to the space. By keeping the whole space fairley white, products really stand out and add a burst of colour. This way more attention is drawn to the products helping to increase sales.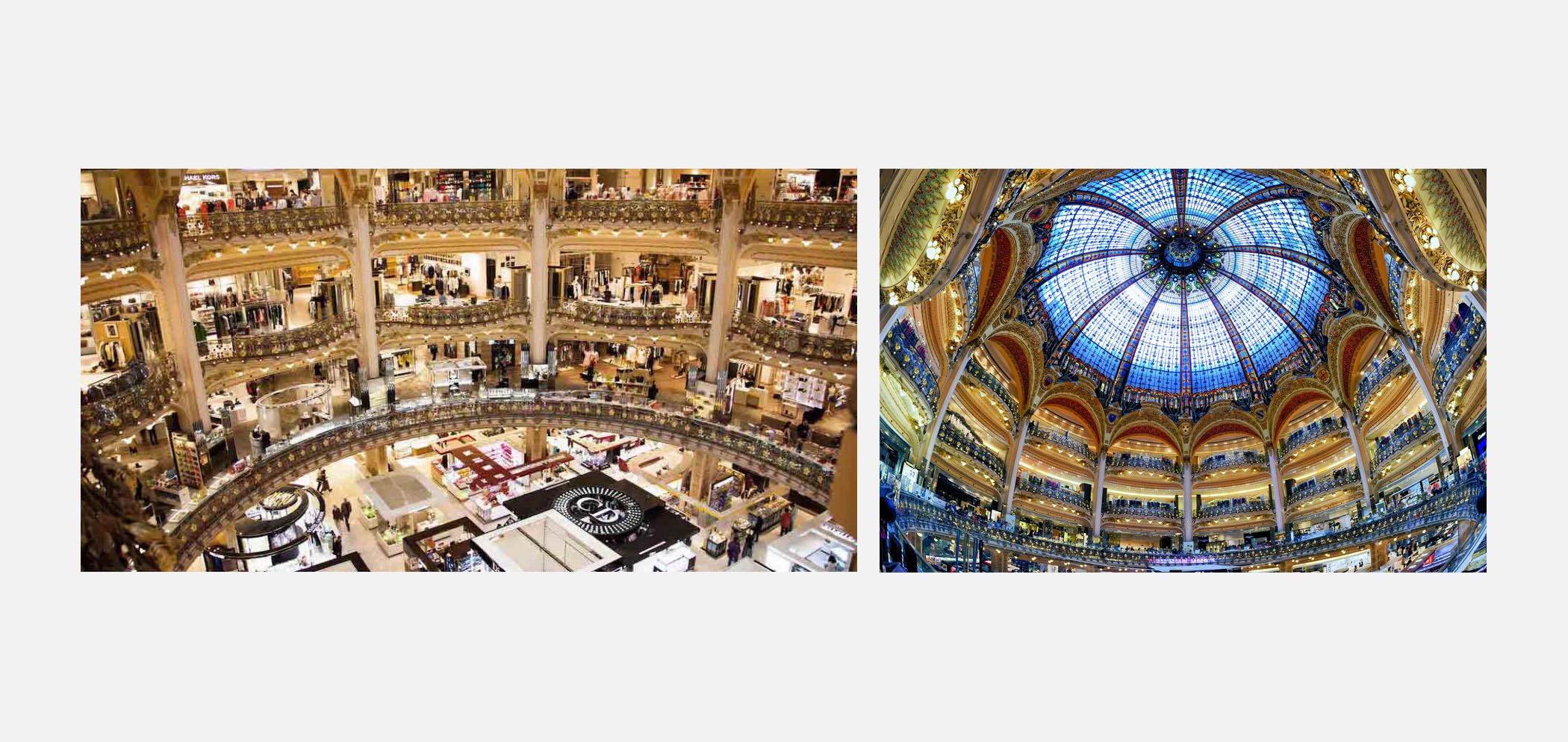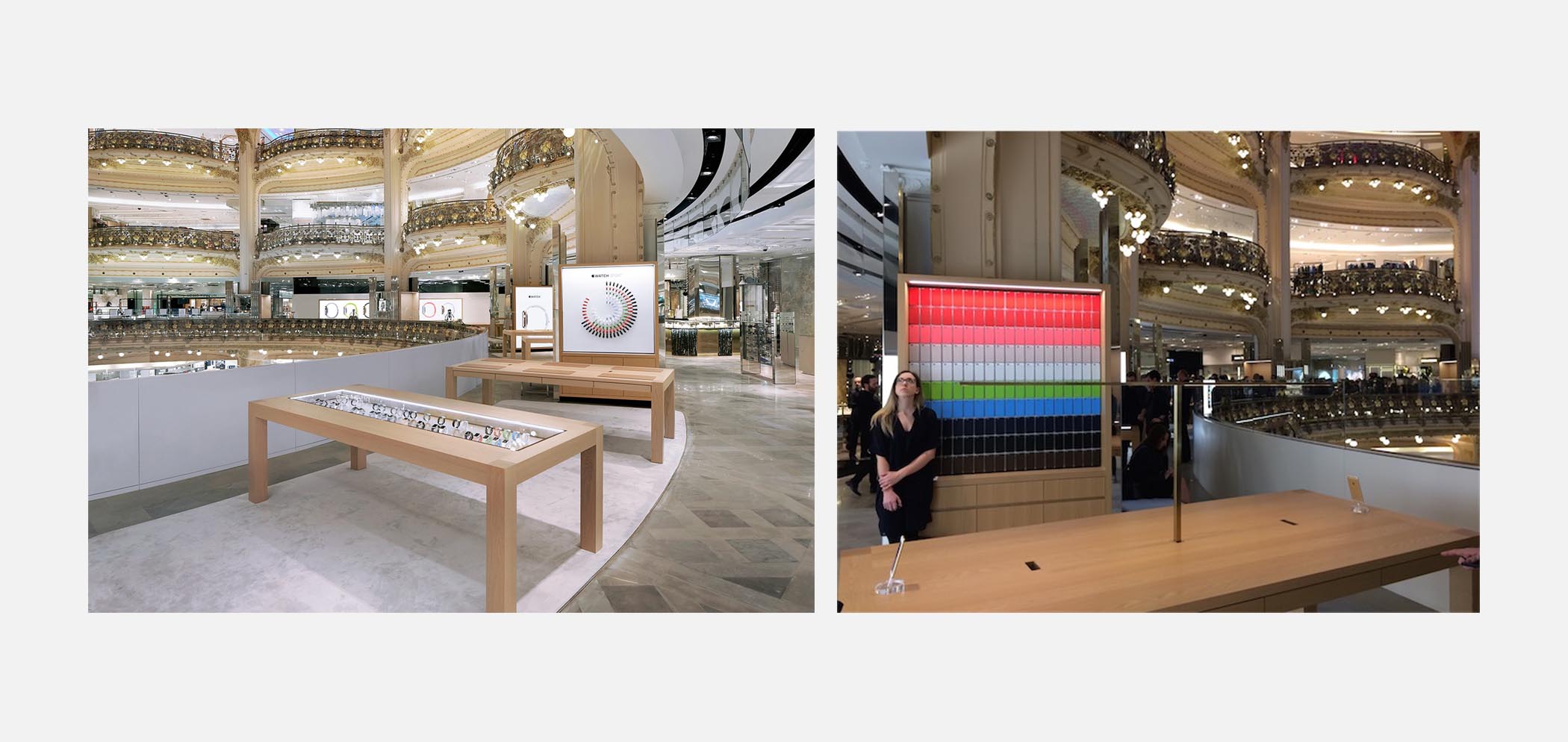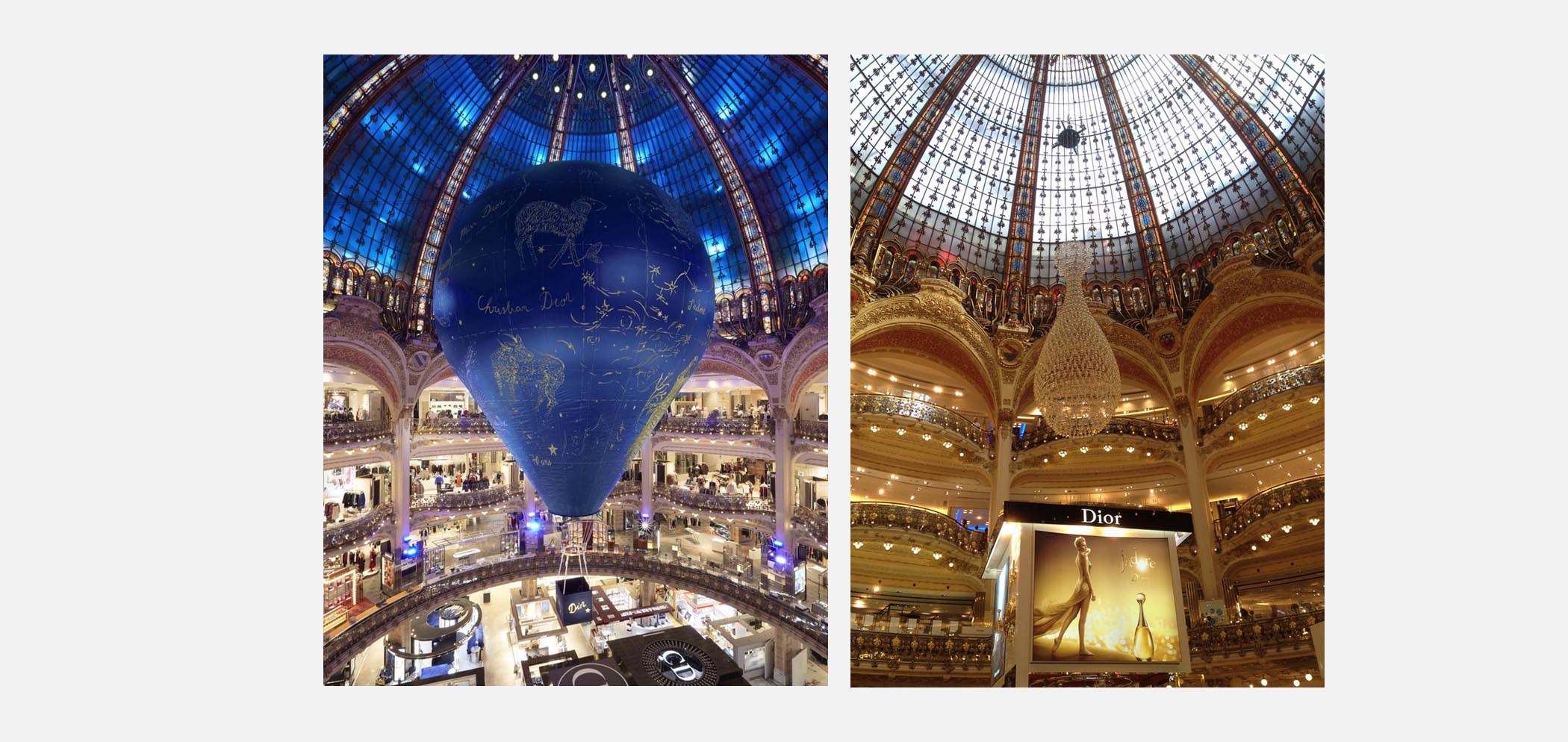 While Selfridges is iconic in London, Galeries Lafayette is perhaps the most iconic department store in the fashion capital of the world, Paris. It's a beautiful store built around a large central atrium which has a large glass dome at the top letting in lots of natural light. Around of the atrium, balconies are decorated with exquisite detail which makes the whole store filled grand and elegant. To keep the experience new and unmissable, Galeries Lafayette has featured products in the central atrium to draw in crowds. To promote the launch of new Dior products, they have previously had large objects in the space such as a giant blue balloon which matches the branding of the Dior campaign it was promoting. There are a few stores that have the area to pull off this kind of installation, so it really was an unmissable and shareable feature. The curvature of the store also plays an essential roll in where the concessions are located. Apple opened a one-off Apple Watch store which curved around the balcony and contained its modern tables and colourful visual merchandising.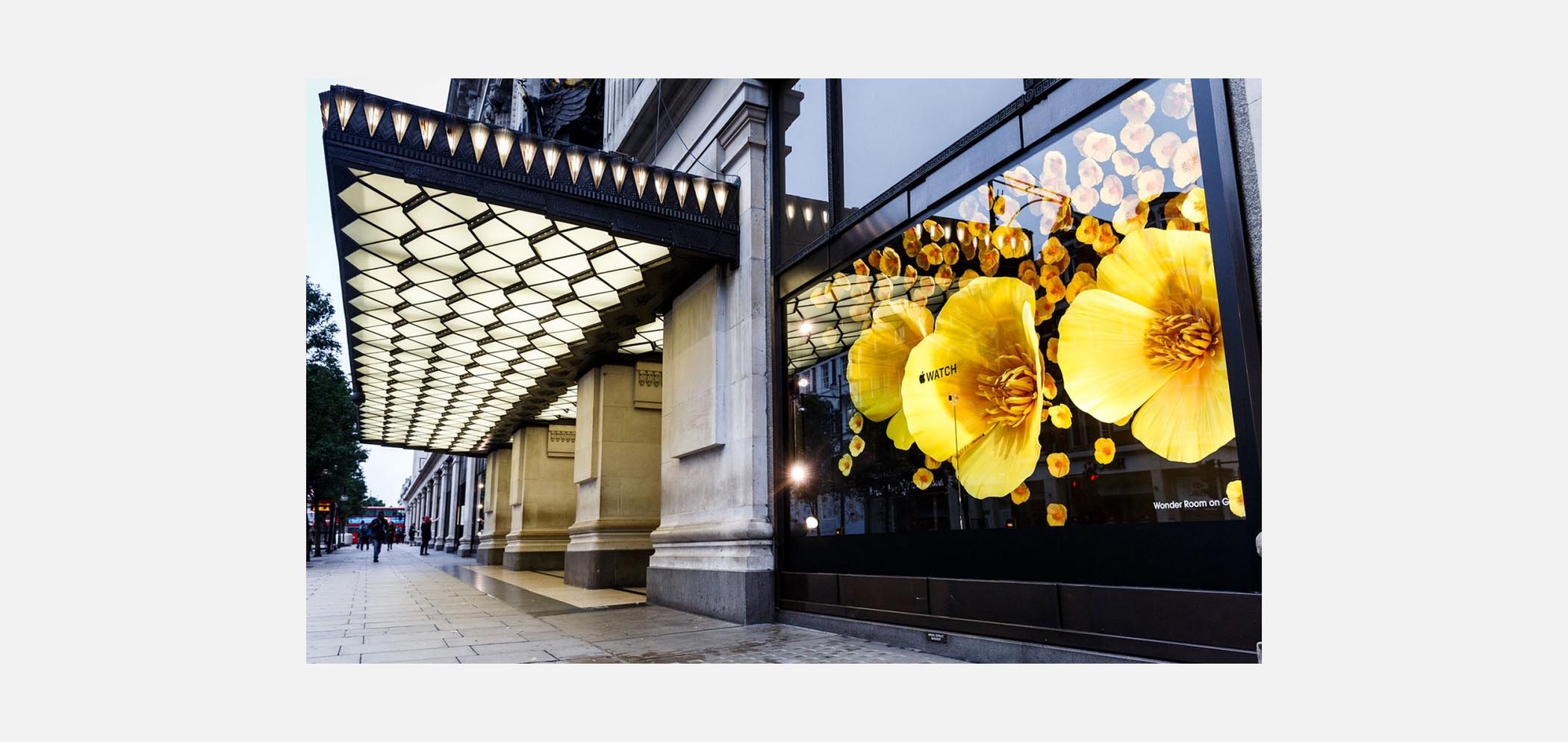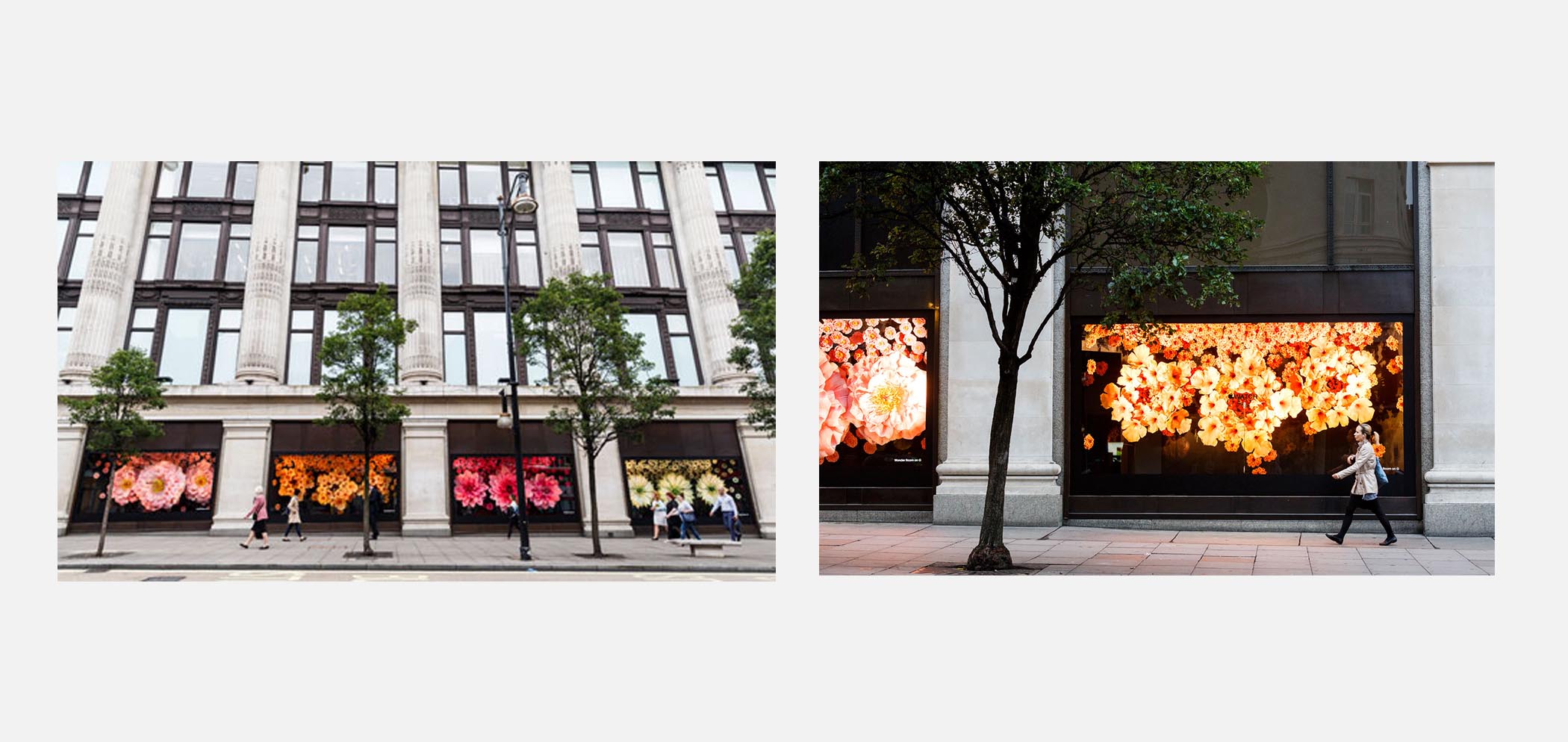 If there's one thing that Selfridges is known for, it's the incredible mesmerising window displays which change monthly. To celebrate the launch of the Apple Watch, large flowers took over each of the displays. These large bursts of colour on realistic looking oversized petals created an incredible series of windows that looks much more like an art installation than a store window display. Using more artistic solutions to sell products is a smart way to entice customers without making them feel pressured to buy. In this case, Apple used the beauty of natural flowers and bright colours to draw attention to their latest product.
In the capital of Denmark, Copenhagen, the Illum Department Store has a large cafeteria and food area on the top floor which is covered by an expansive metallic roof. The ceiling is a powerful design statement that cleverly shades customers while letting in natural light. This section of the store features a Nordic design aesthetic which is unique to the culture. Flat, natural and minimal shapes create a clean look that doesn't overwhelm or bombard customers as many British department stores often do.
As the brief was for John Lewis, I spent a lot of time visiting John Lewis Oxford Street walking around the floors and exploring the visual merchandising and design features within the store. I found that compared to Copenhagen it was much more crowded and full of products. Compared to Selfridges, it lacked the sense of elegance which perhaps was deliberate to appeal to a broader range of shoppers. Despite this, it didn't feel like a comfortable shopping environment, I wanted to get in and get out. Surprisingly, John Lewis did have several installation type displays throughout the store; especially around the home section such as these cushions arranged in a colour wheel formation. I feel like the John Lewis store experience could do with a significant upgrade to make it feel more modern and less cluttered.