Sketches and floor plan ideas from D&AD
When coming up with ideas, I like to sketch onto A3 rough paper pads. I love how the pads feel rough and disposable, so I can quickly scribble any thoughts that come to my mind with no filter. When planning the exhibition space itself I sketched these page below. They show a birds-eye view of the space and a diagonal view of the space with viewpoints of camera angles. I was trying to imagine where I would place the rendering cameras in the space.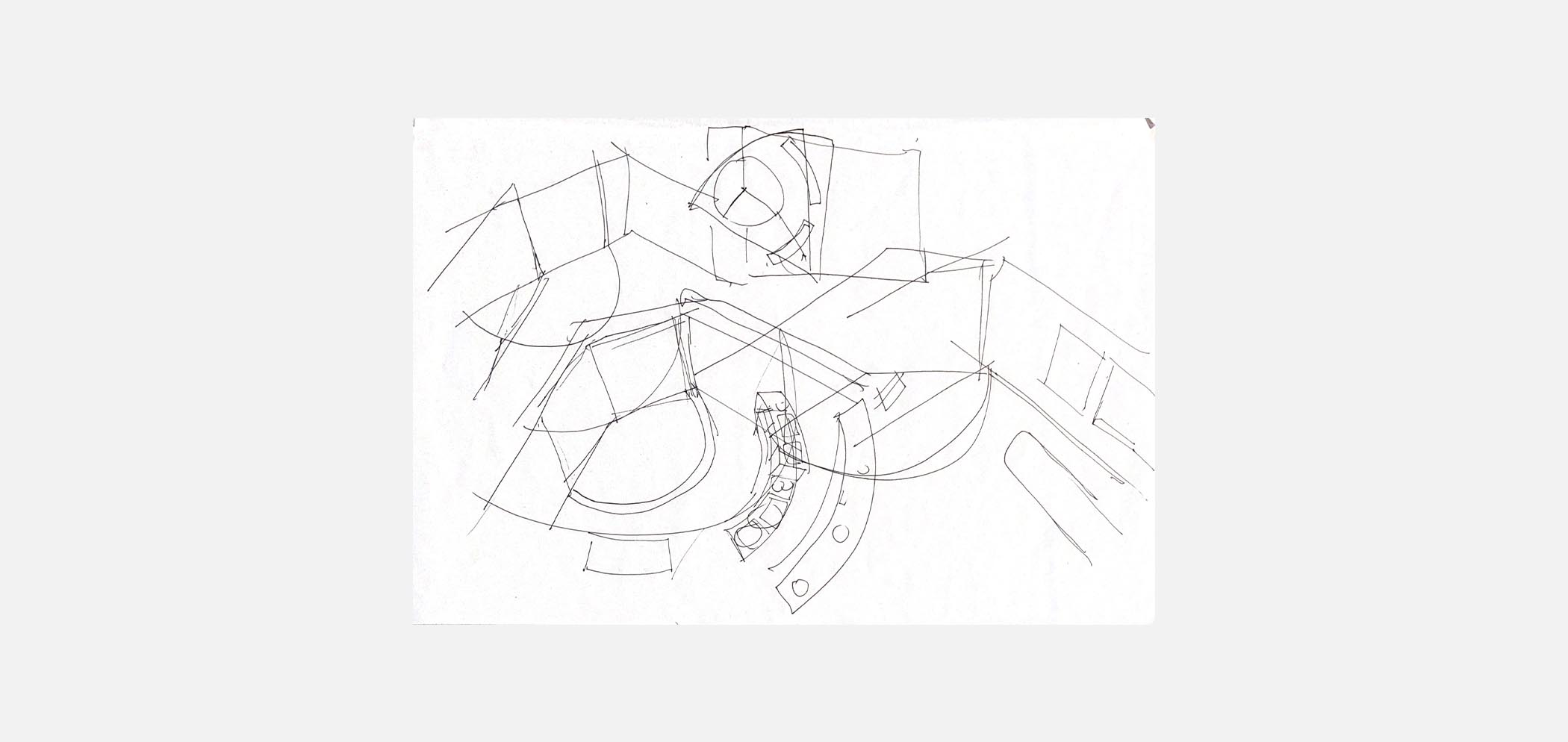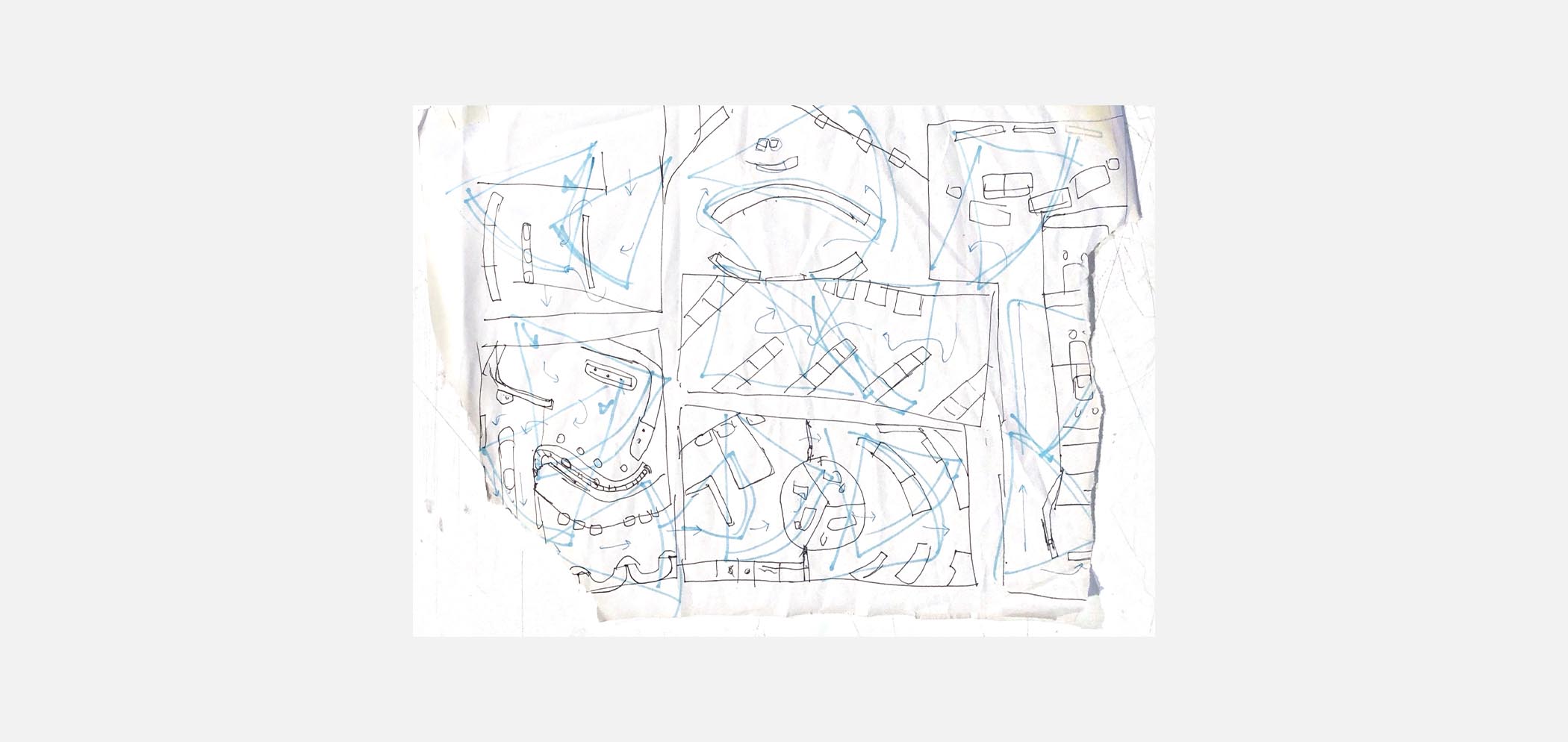 In the rough sketches below I was trying to come with a clever take on the John Lewis diagonal stripes and see if could incorporate them into my branding.
The sketches below show my early plan of the space in red and black pen. I imagined the whole walkthrough of the space. The blue notes around the edge were scribbled down later on during a tutorial with Danielle and are about a random selection of ideas and thoughts. There are also some sketches which try to imagine what the 3D space would look like.