Showing Tone of Voice through a wordmark
The wordmark acted like the logo for my campaign concept. I was proposing a 360° campaign and exhibition space so the branding would be vital in ensuring it was all consistent. I spent a lot of time trying to get the wordmark for 'Here & Now' to look right.
John Lewis has always had relatively consistent identities for their campaigns. The main branding font, a custom drawn version of Gill Sans with 45 decree cuts in some of the letters, is used on everything. It's used as both the display and the body copy. It's used in-store on signage, labels and notices, online and in the mobile apps. When set in the John Lewis dark green it's instantly recognisable as being associated with the brand. It would make sense then, to use Gill as the primary branding typeface for my project. While I did play around with that typeface in many of my concepts I made the decision to go for Gotham as my primary wordmark typeface.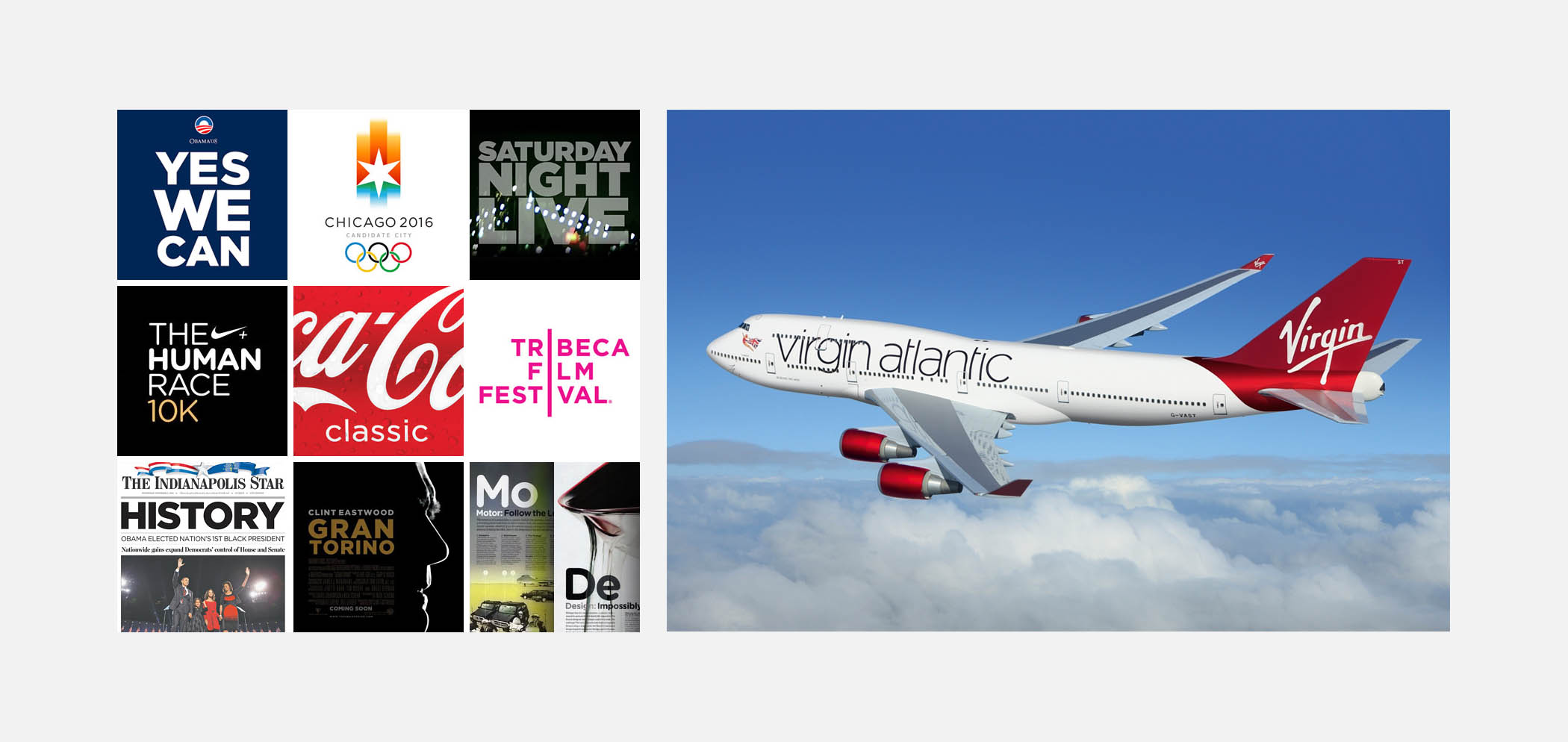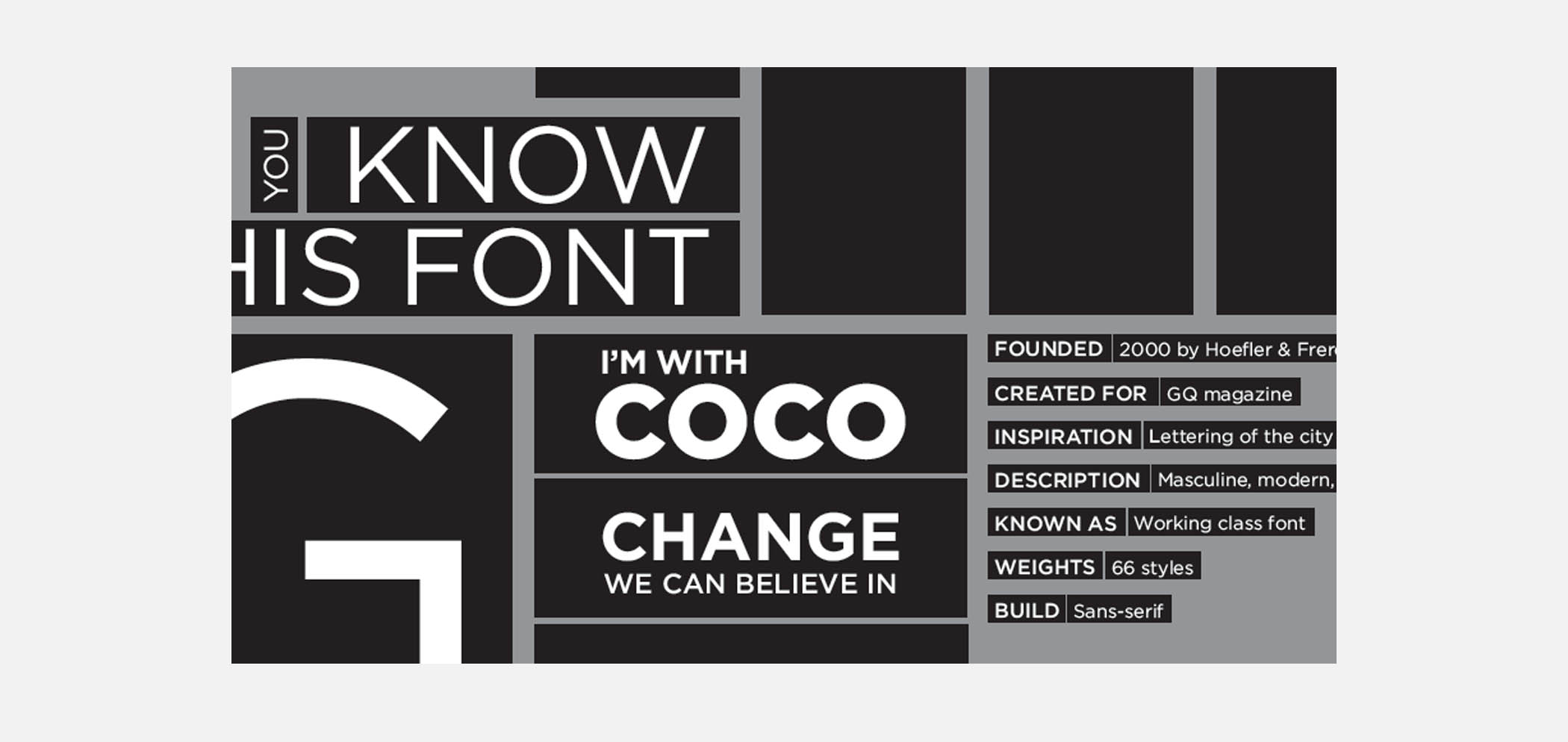 I love Gotham, it's one of my favourite typefaces because it's so beautifully drawn, but it's also incredibly versatile. It works with any brand and with the different weights available it can look completely different, but still maintaining the professional, high-quality look. From Gotham semibold, all caps in point 20 on the side of a Coke can, to Gotham Thin, lowercase point size 29,000 on the side of a Boeing 747. It's a great font, so I felt confident using it. Just like Gill, it's also a Sans Serif so to many shoppers, they wouldn't even be able to tell the difference. However, I love the balanced shape of some letterforms such as the capital 'r'. By using Gotham, it keeps the tone of voice very similar to a lot of John Lewis' existing campaigns, however, I feel it looks a bit more fresh and modern, bringing a more forward-thinking tone of voice.
Originally, I used the font preview feature on Typekit and several other font websites to see how my project name looked in a large variety of fonts. I was looking for fonts that looked more futuristic bit a lot of them ended up looking tacky and unprofessional.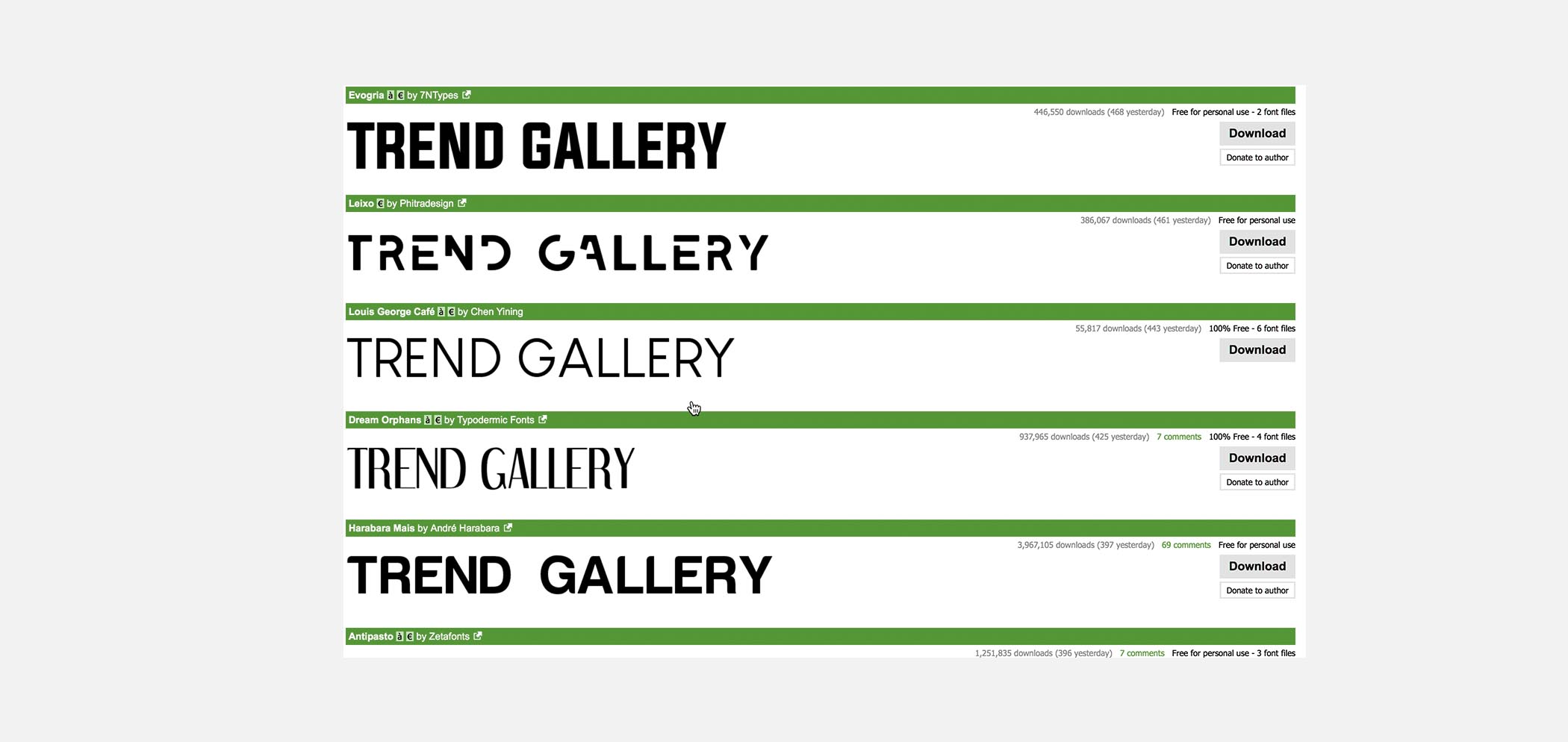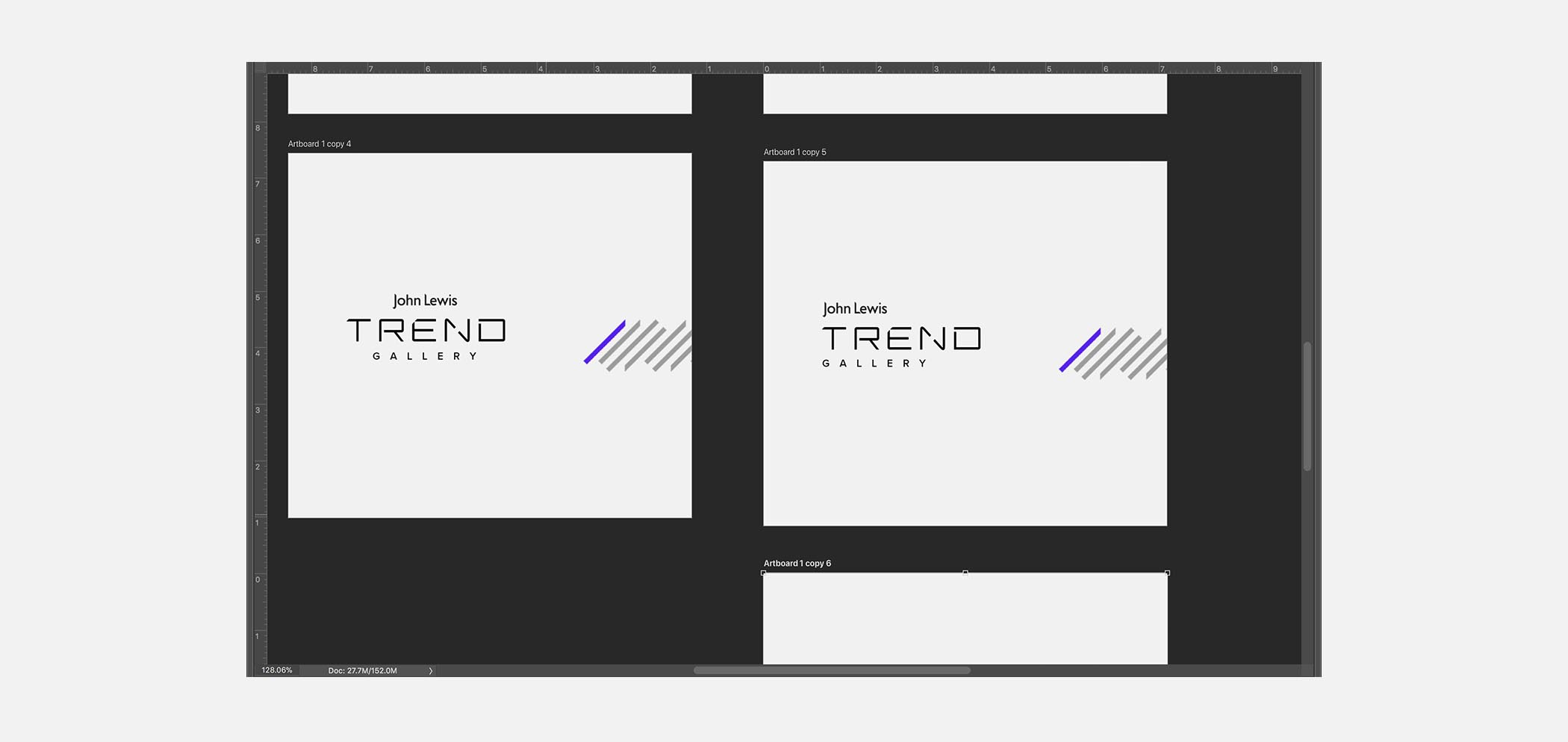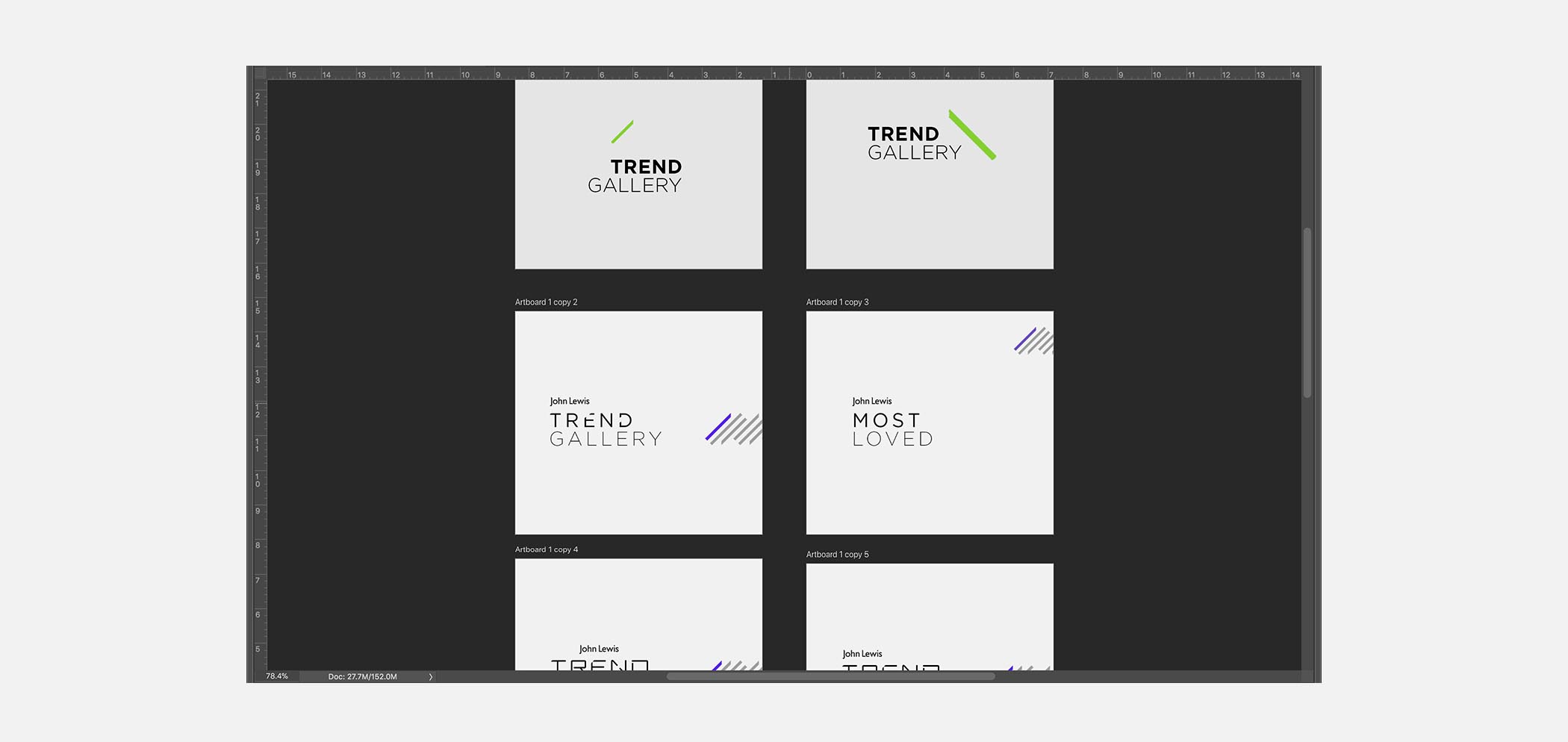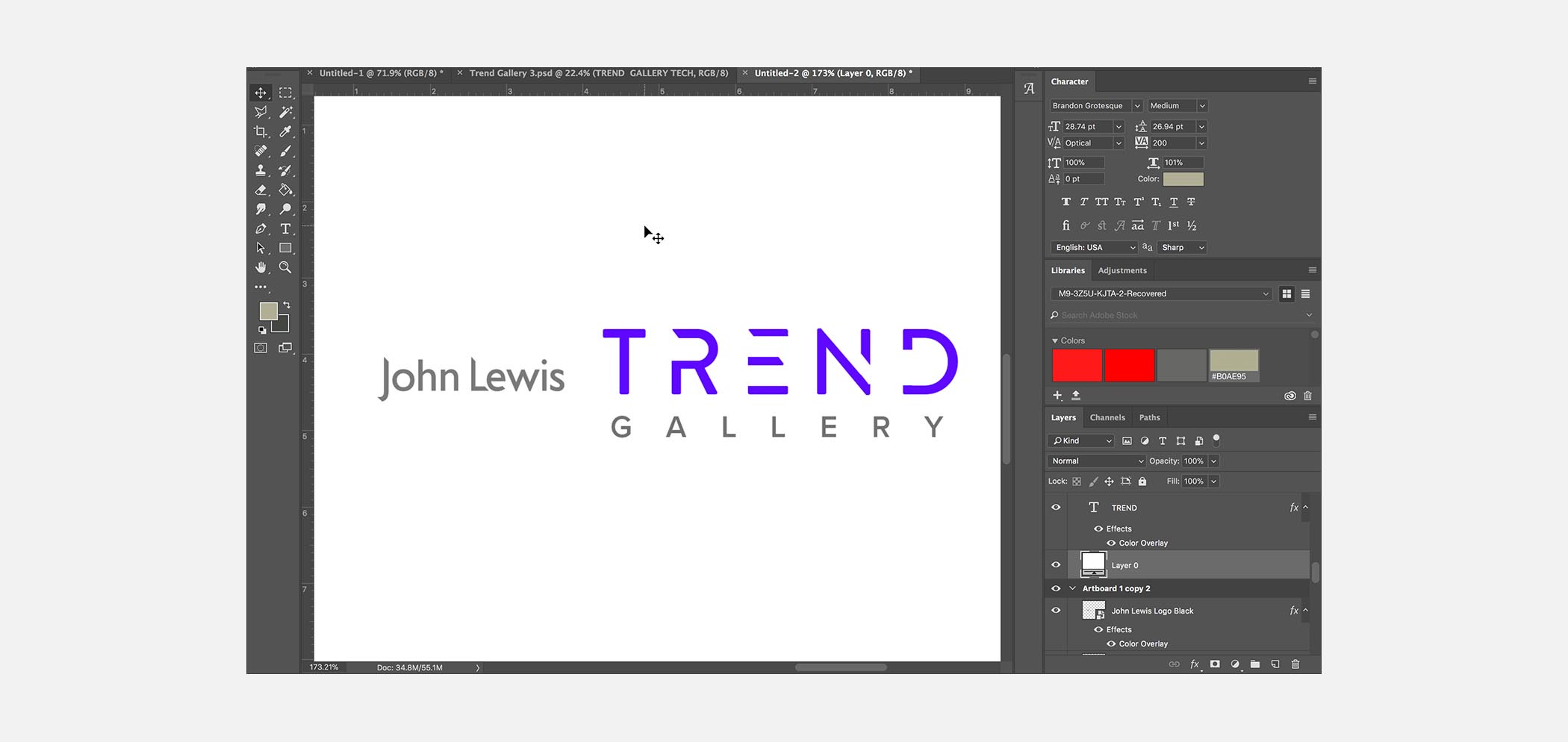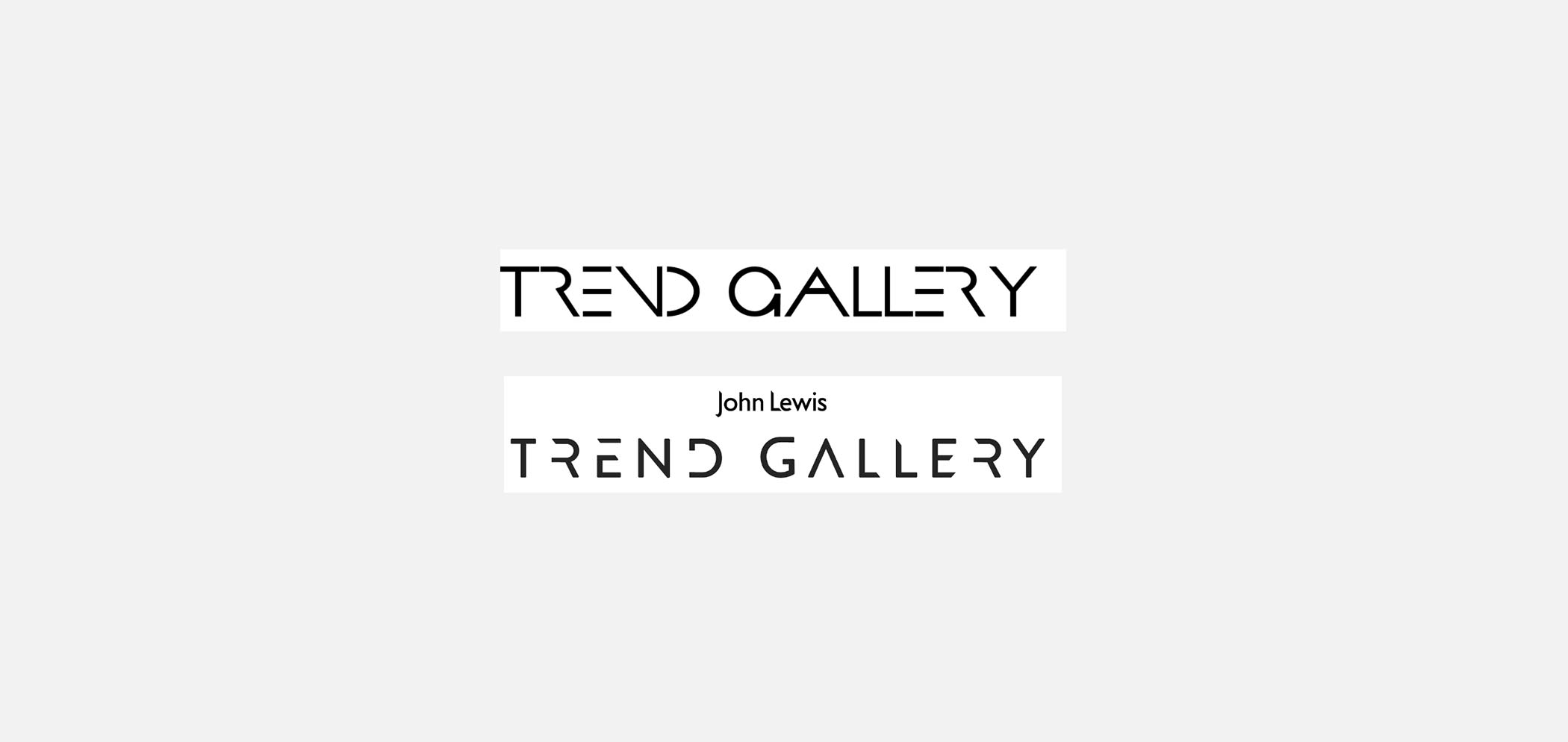 These fonts didn't look right so I went back to my original idea of using Gotham. I also experimented with the font Brandon Grotesk for the 'Trend Gallery' branding. Part of the brief was that the project needed to appeal to younger demographics, notably Gen Z, many of whom think John Lewis is 'stale', 'bland' and 'for old people'. In Illustrator I cut some chunks out of letters giving a more futuristic look to the brand. I experimented with editing different letters and tried to find a balance that looked new and fresh, but didn't alienate existing John Lewis customers. It needed to feel as it was already a part of John Lewis, and at the same time, it needed to feel so new and forward thinking that younger demographics would be enticed.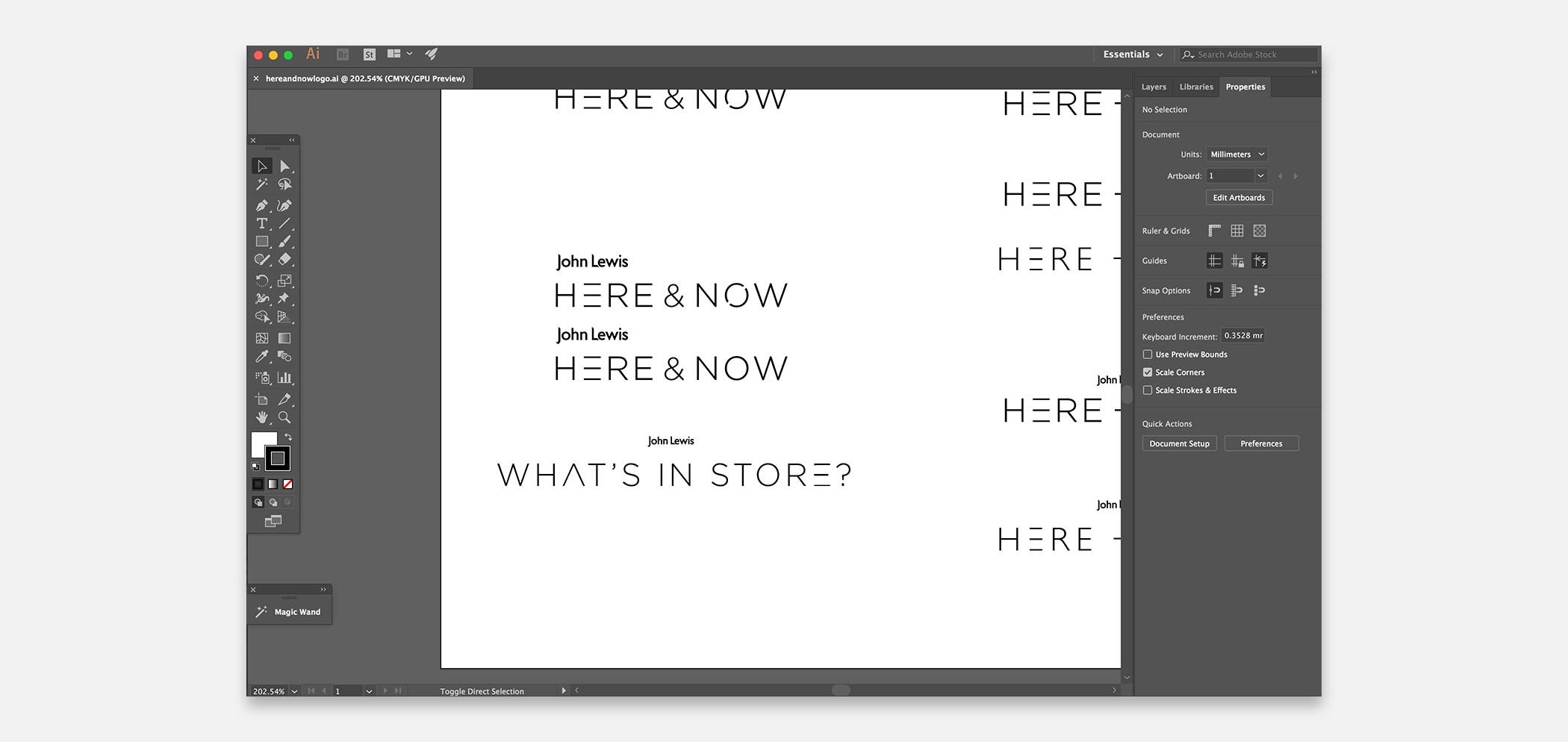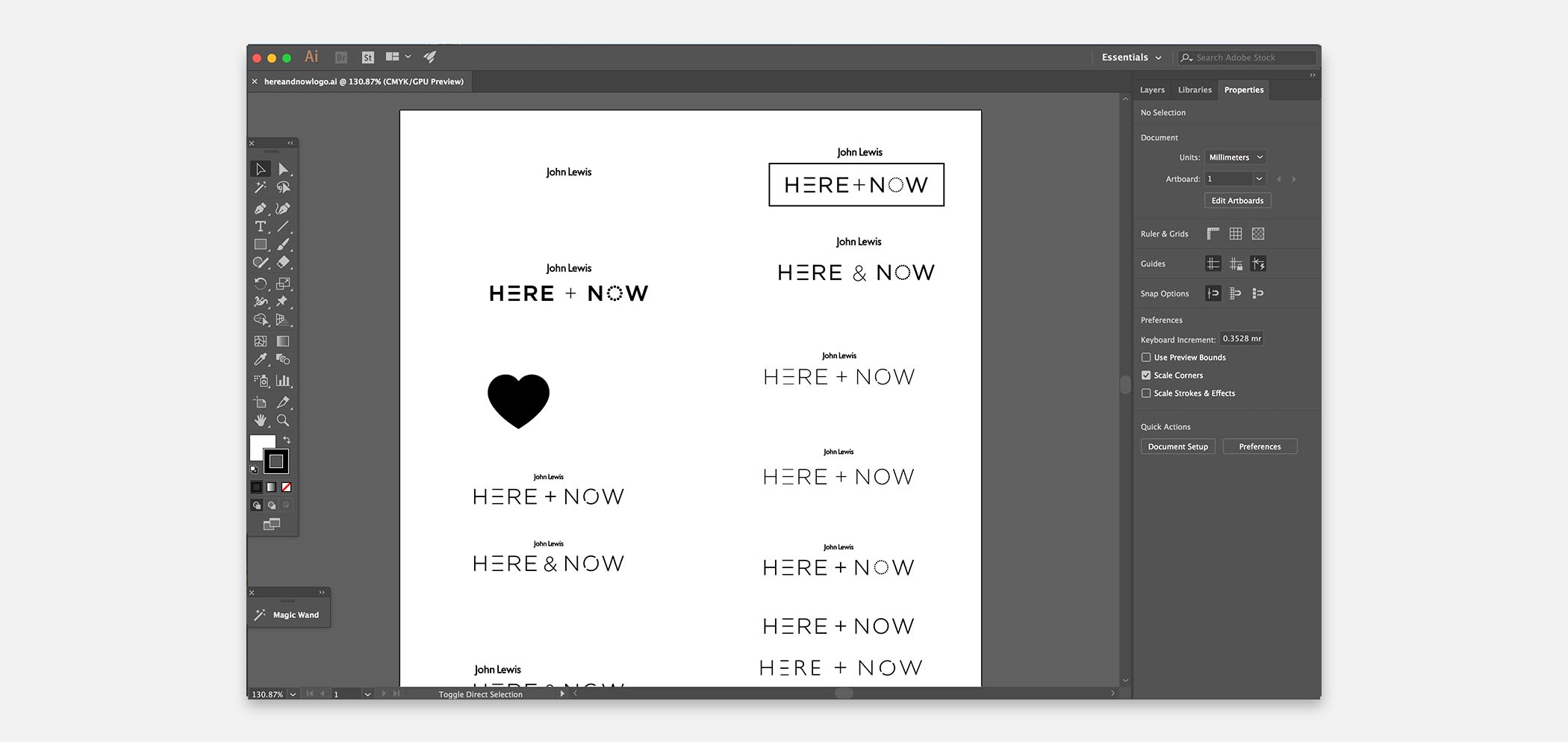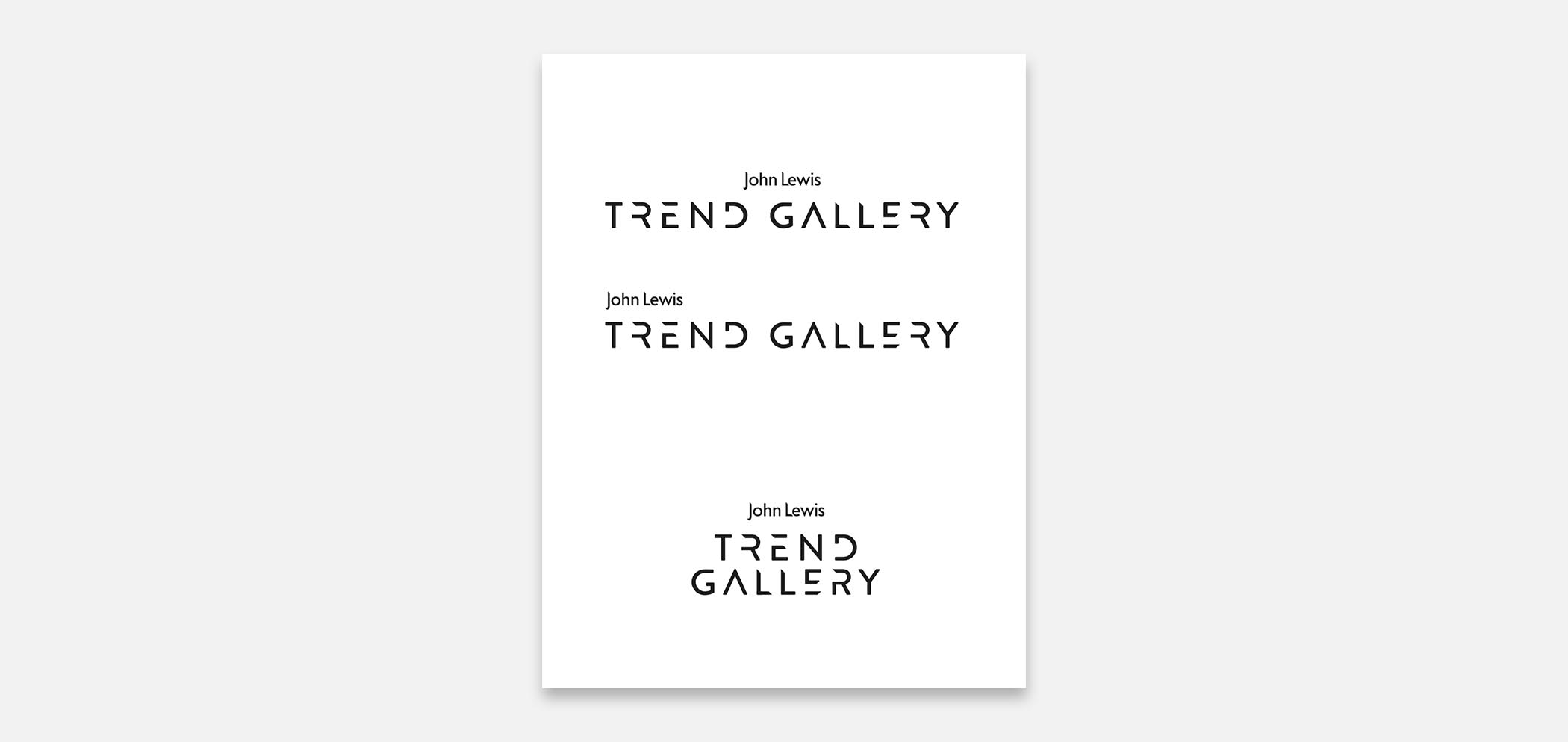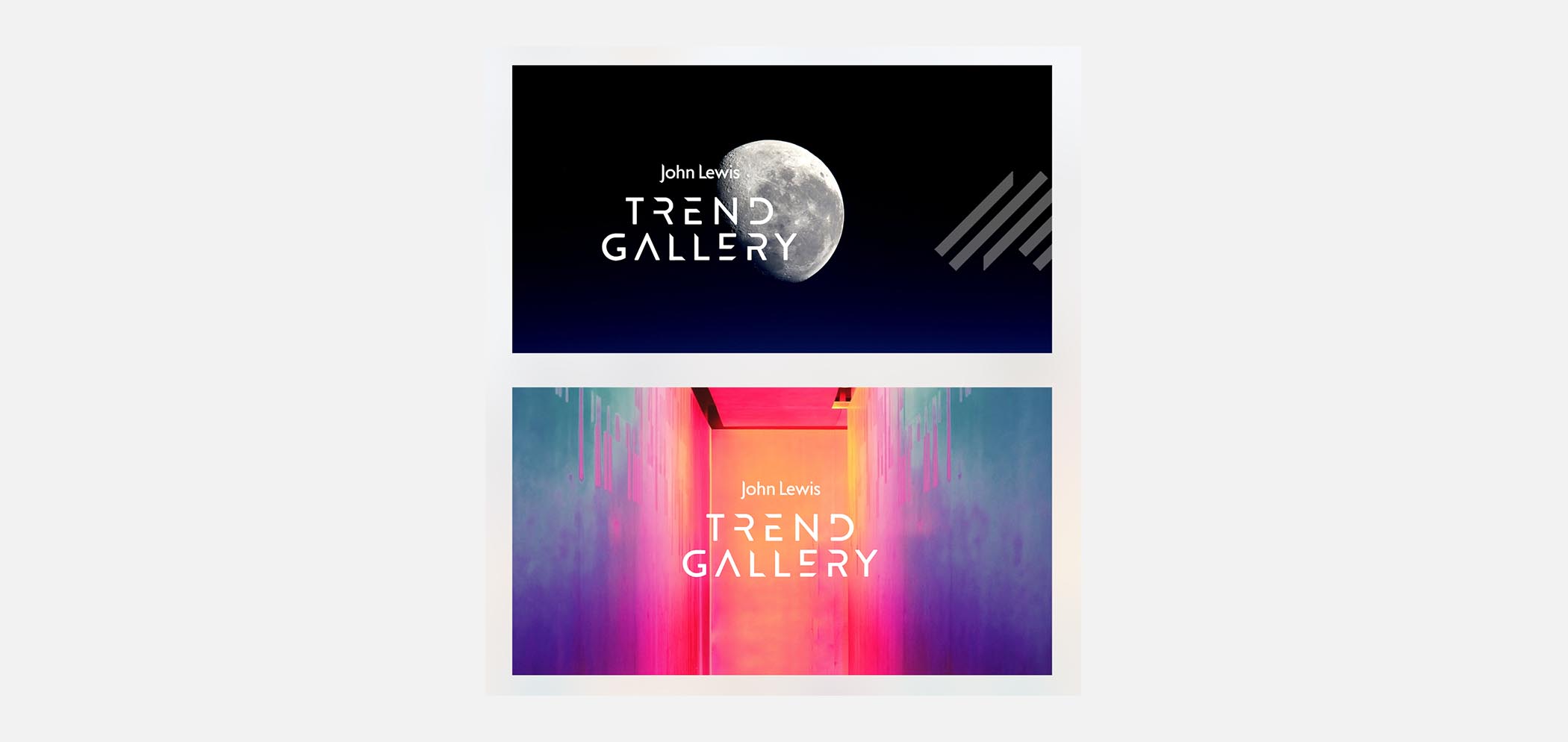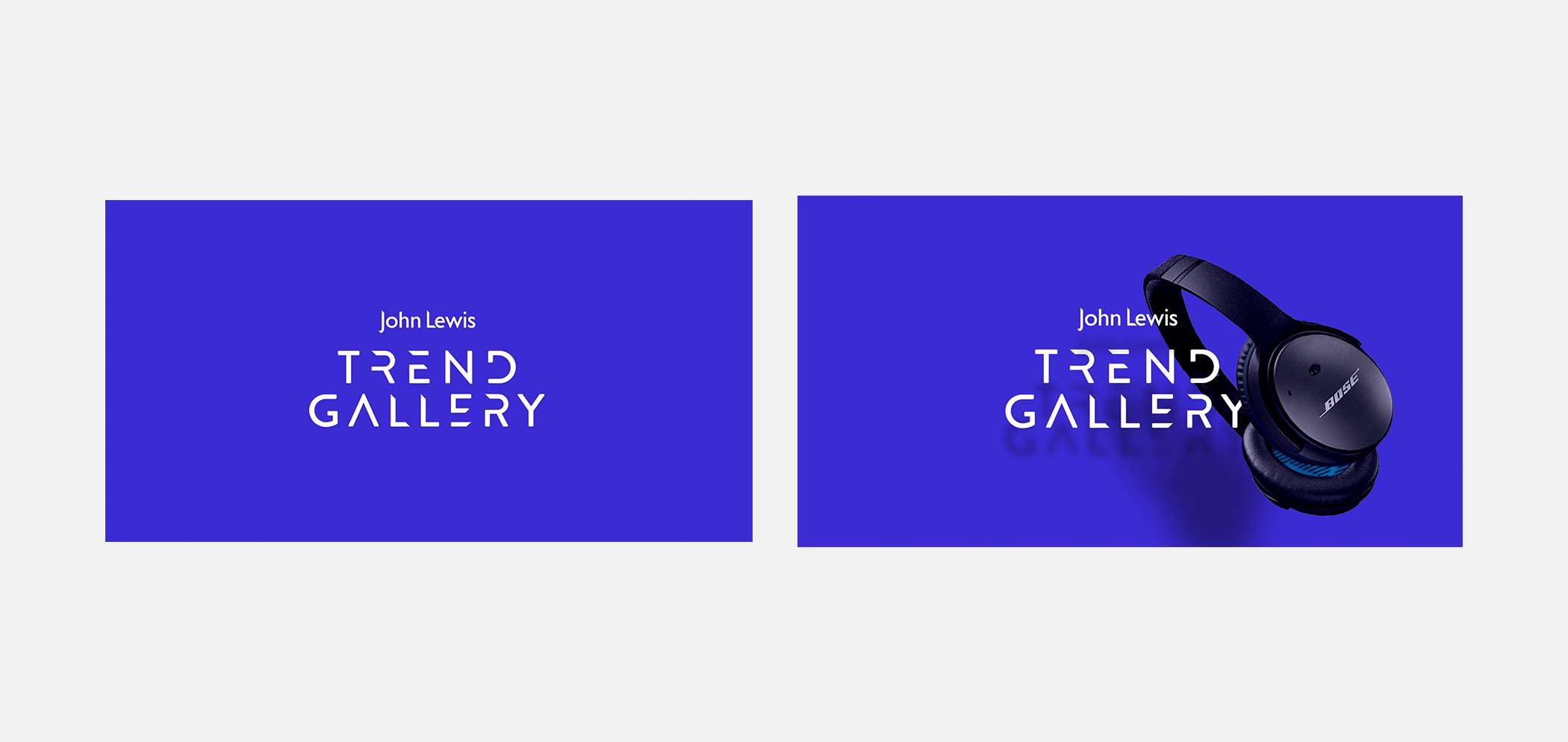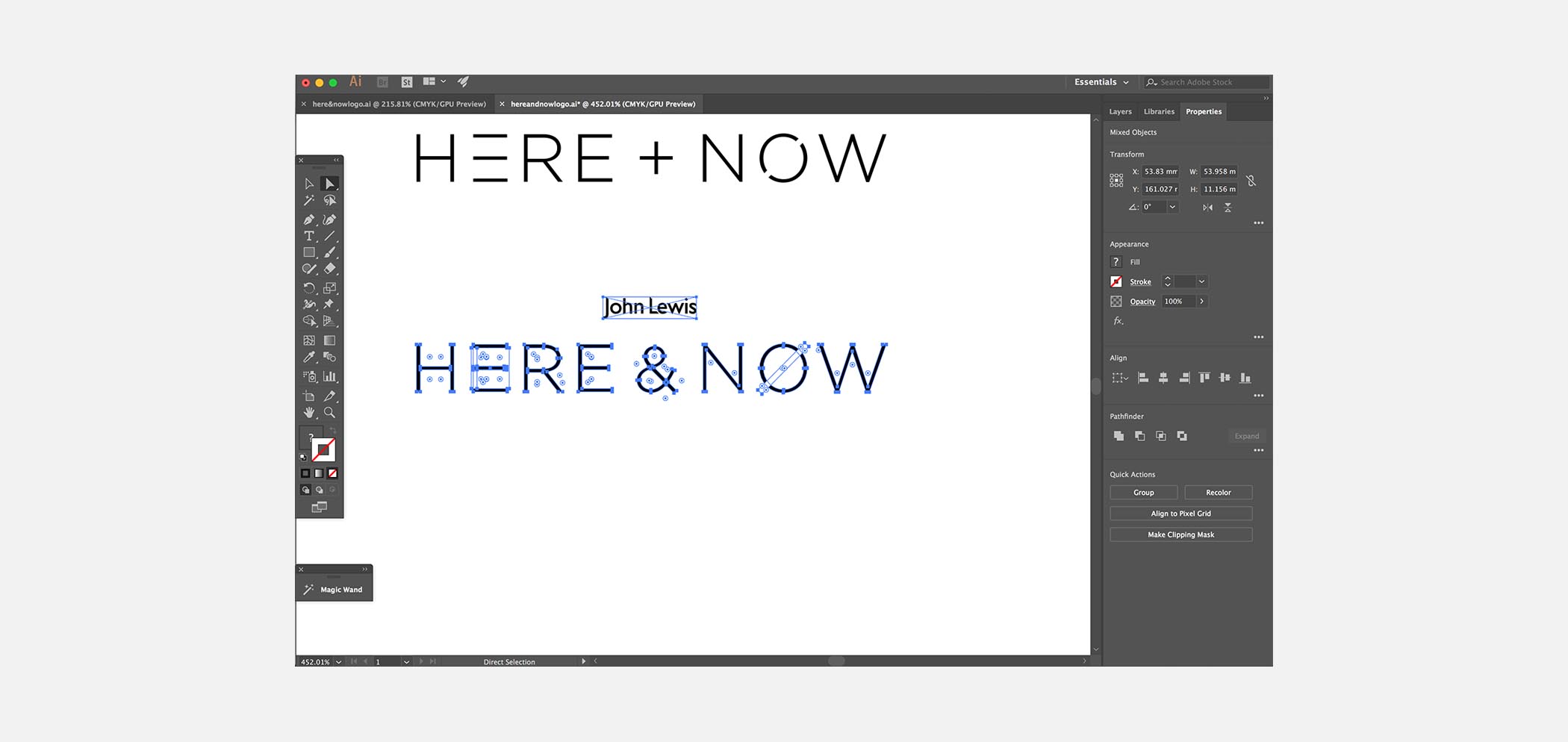 Before I rebranded my concept to 'Here & Now', I had a similar approach with my 'Trend Gallery' idea that was scrapped. I also cut bits of letters out however the combination of the design and name felt too futuristic, and could potentially make existing John Lewis shoppers sceptical about the concept.