Visiting Clerkenwell for inspiration
After getting this brief, I was getting stuck and struggling to come up with new ideas. I visited the site of Clerkenwell Design Week and walked around the Clerkenwell area to get inspiration for ideas. I took photos and documented my visit for future reference.
When arriving in the Clerkenwell area for the first time I found that it didn't feel like London, it felt a smaller village with its old church building towering over the nearby coffee shops, houses and offices. There was a real variety of architectural styles from old brick warehouse type buildings, to smaller painted homes and newer buildings that were built at irregular shapes to fill in gaps between other buildings.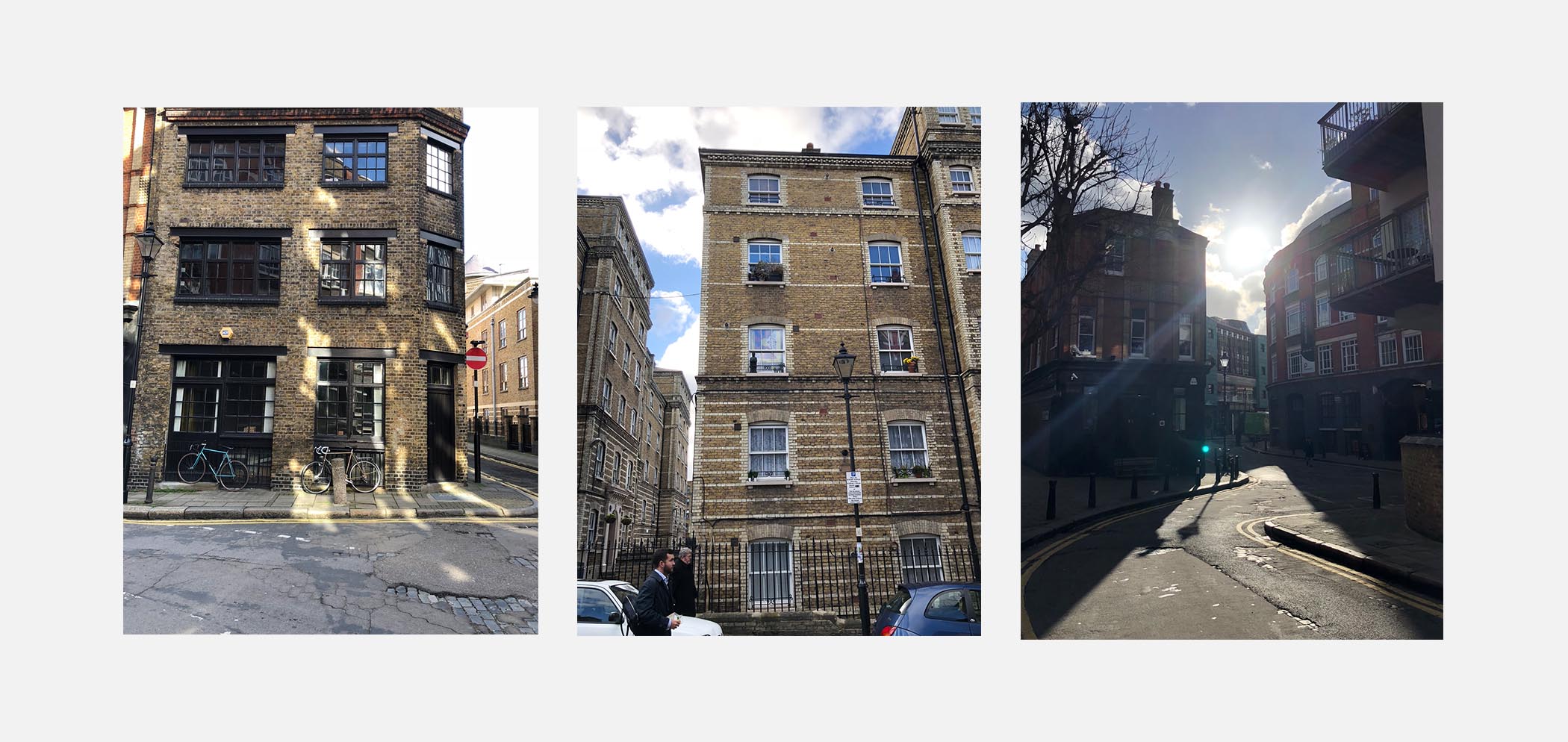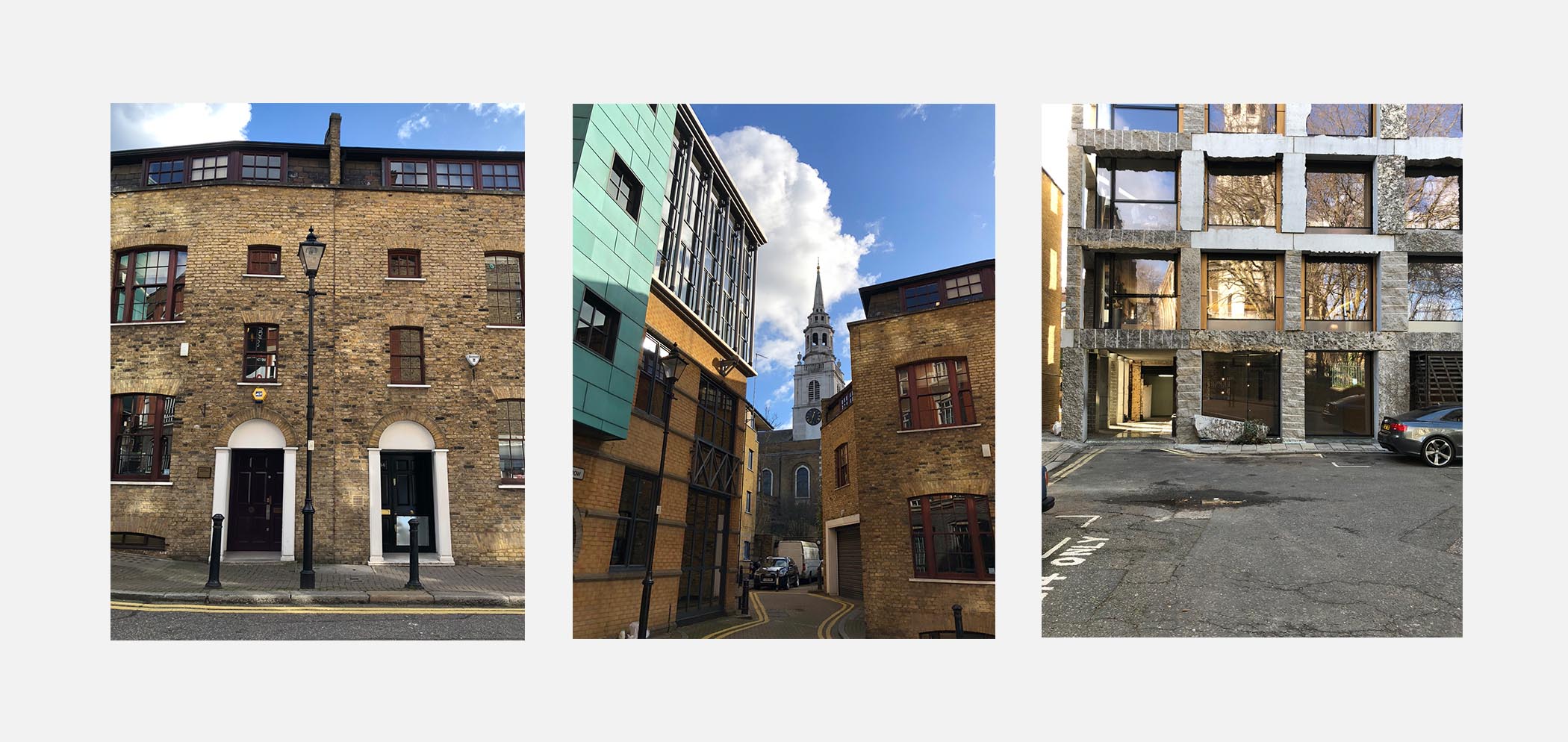 I walked up Clerkenwell close, a winding road that goes through the centre of the are. There were so many buildings from different time periods next to each other, it was a unique site. I used this to form my idea of showing the various windows of Clerkenwell. I took photos of different buildings and for many of them, focused in on the windows and styling around the glass. There were some really old brick and stone buildings that had been refurbished with new sleek glass windows with black frames. They looked like typical offices for startups or create practices that like offices with exposed brick walls but also lots of glass. There were some buildings made from larger slabs of stone and other tall, narrow houses with different intricate details such as window frame, balcony railings and plants growing in the walls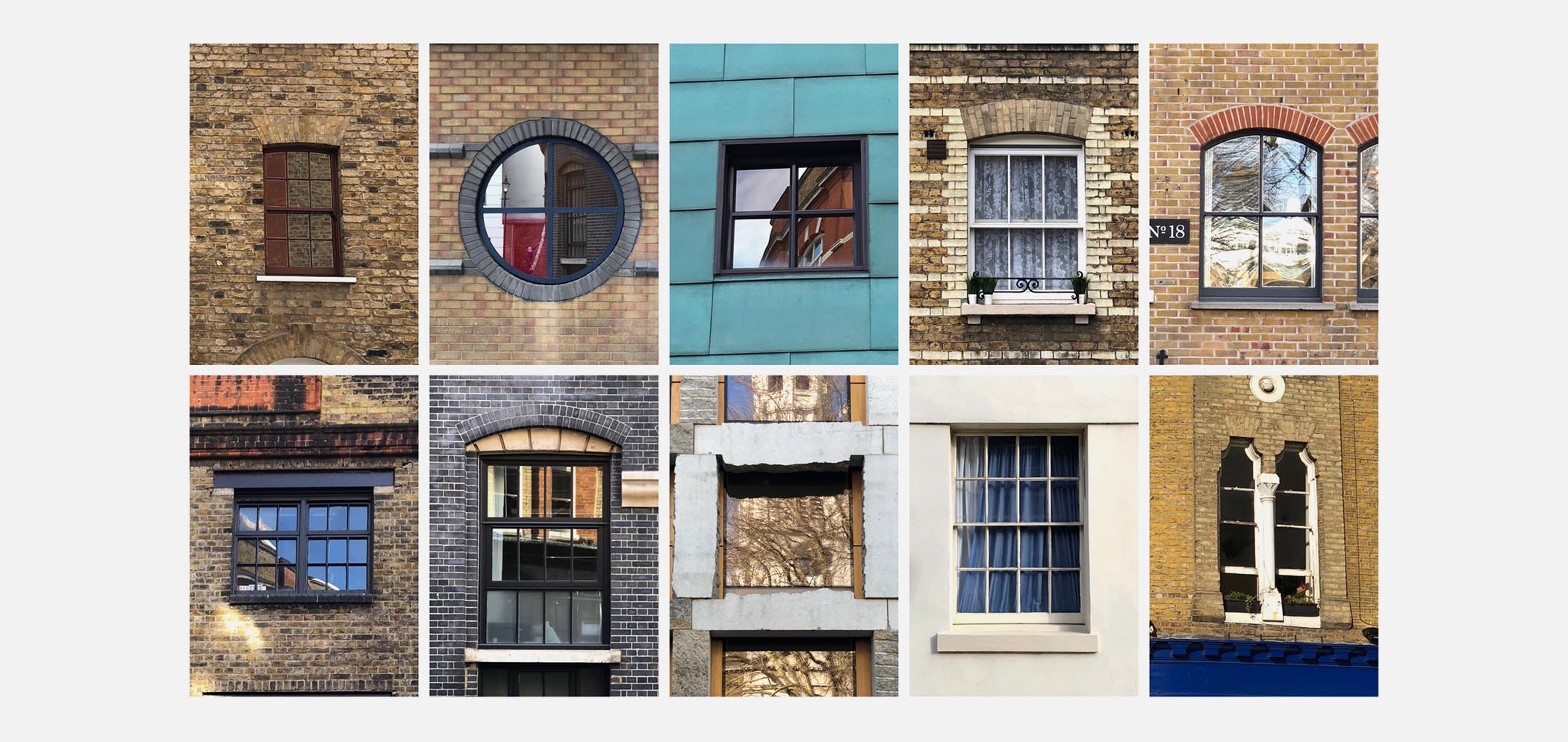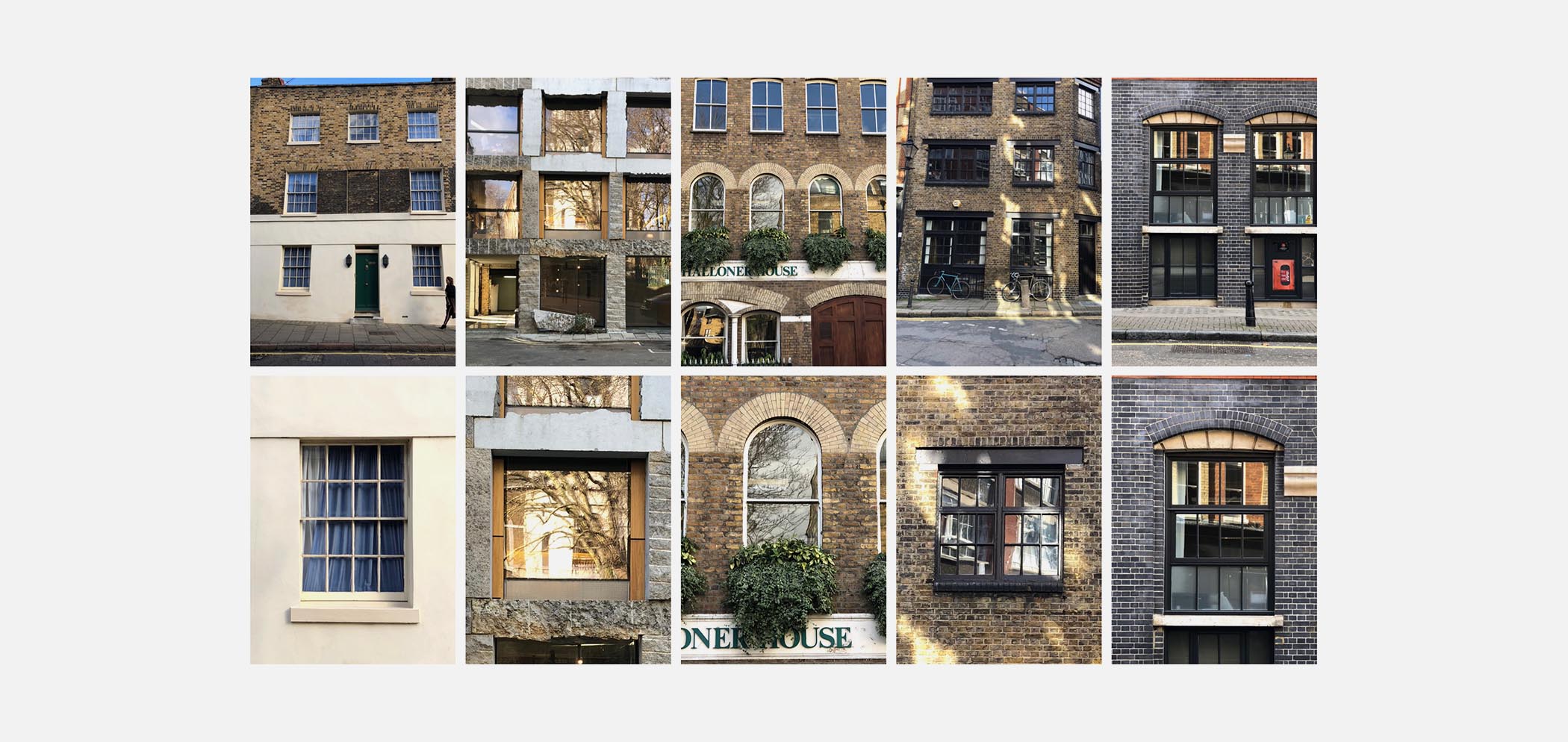 The visit to the area was useful as it showed me the vast difference in architectural styles between such close buildings. The contrast in styles gives the area charm and sense of heritage. Due to the many interior design and architectural practices located in Clerkenwell, there were also buildings throughout with considerably unusual styling. One office had wood beams and giant slabs of stone which made it really interesting to look at. The different styles inflicted my final project, so the visit was very beneficial.