The history of design at John Lewis
John Lewis is an iconic British department store which almost everybody has some association with. They have been around since 1864 so for people living in Britain; it is incredibly likely that they have been exposed to the brand throughout their lives. John Lewis' brand has been continuously evolving into what it is today and has steadily built up its reputation for quality products and professional service.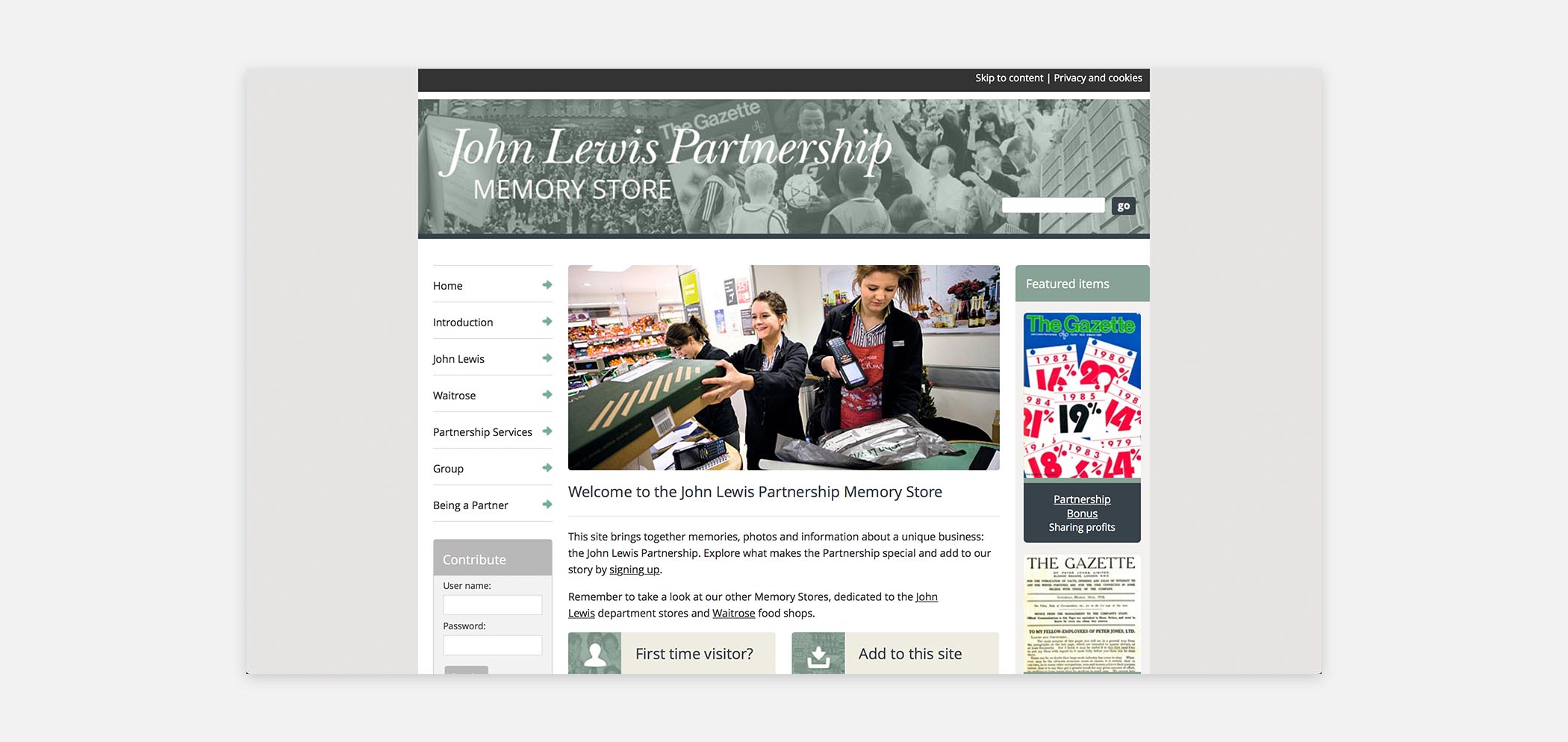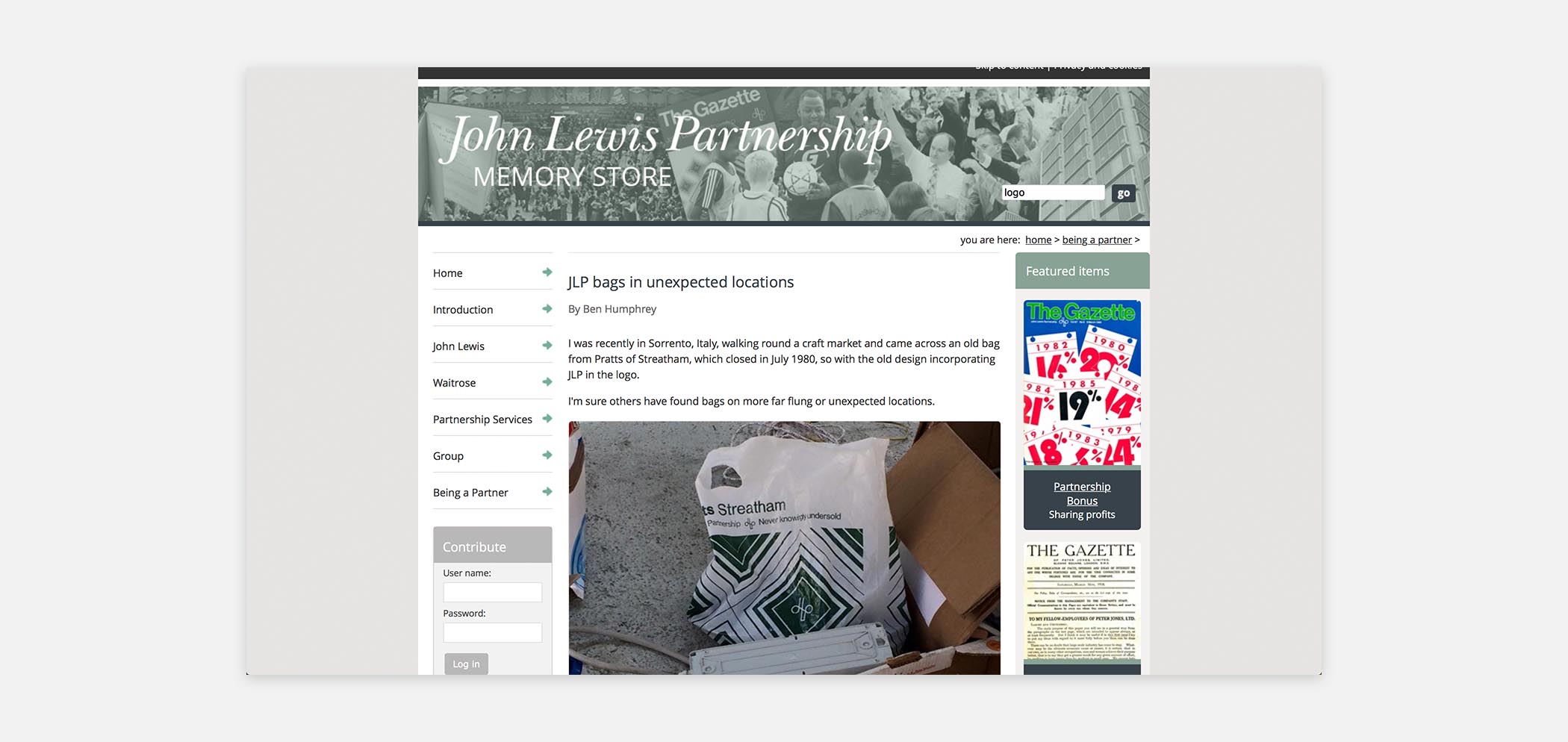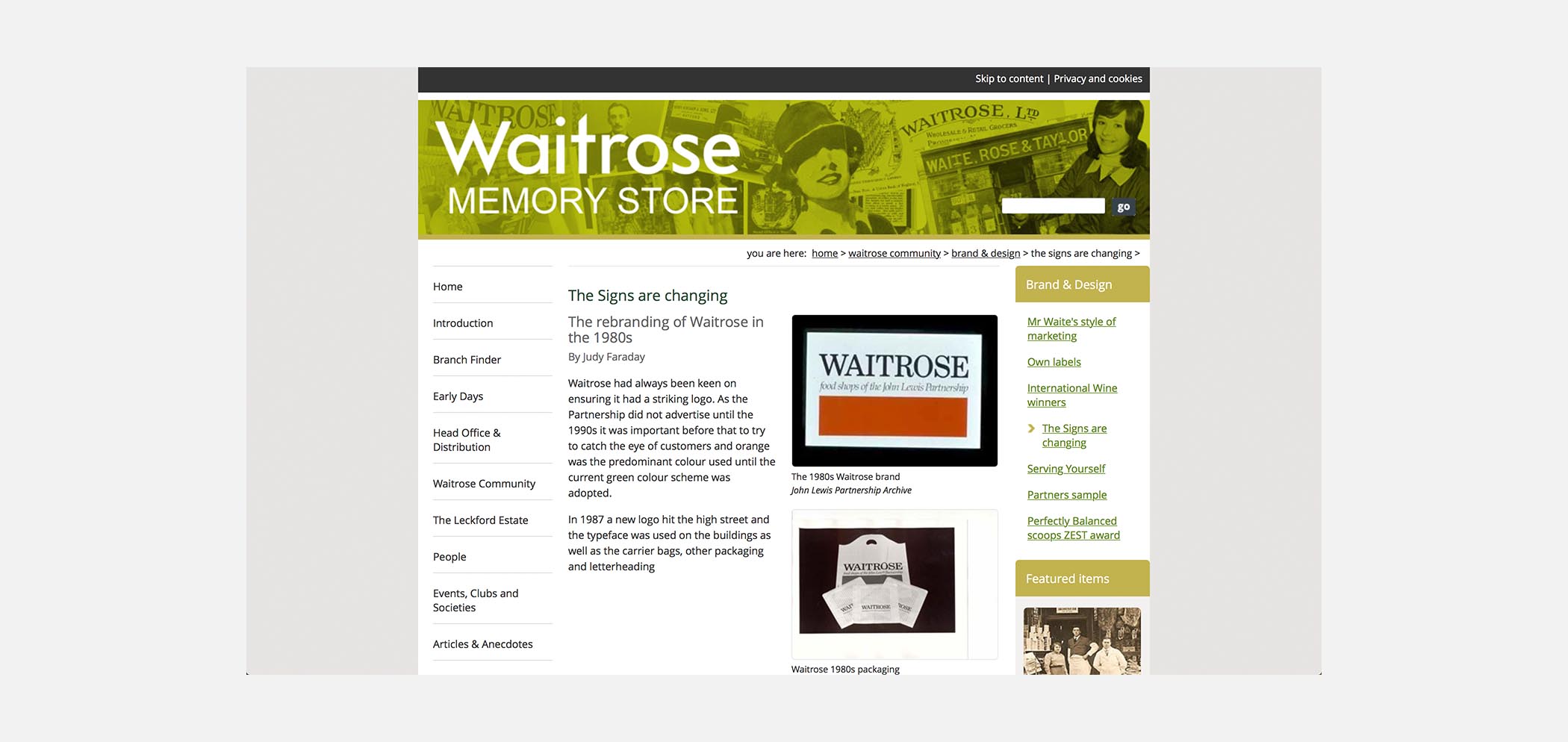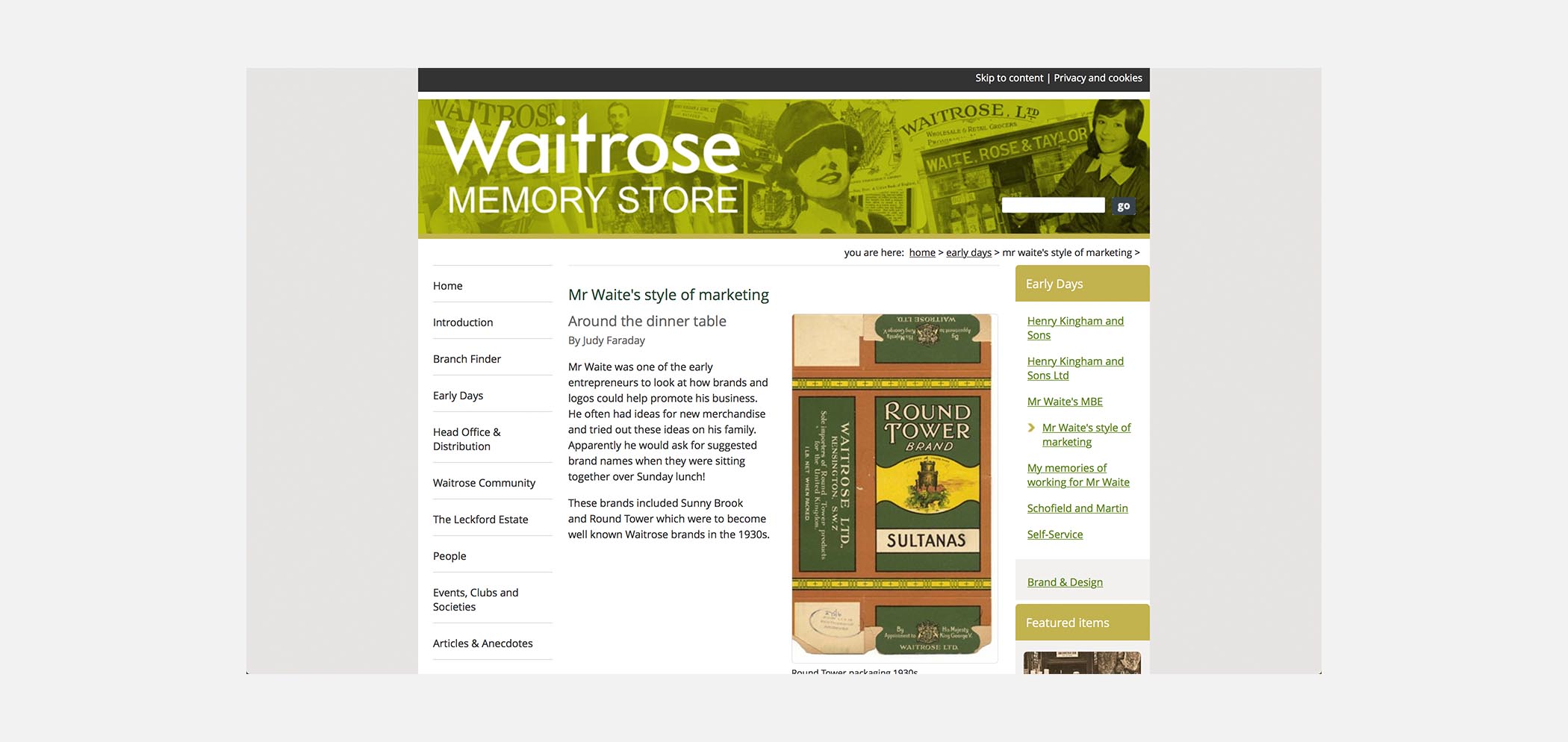 When researching the history of the brand for this project, I came across the John Lewis partnership memory store which is like an online time capsule with John Lewis photos, stories and articles. It contains images of the old branding, storefronts and displays which is useful for generating ideas. The Memory Store has a search feature, so I typed in words such as logo design, branding, packaging and window displays and read a variety of articles about John Lewis over the past 100 years. An article about Waitrose explains how they were one of the first supermarkets to understand the significance of brand names and will go to extra efforts to come up with memorable branding.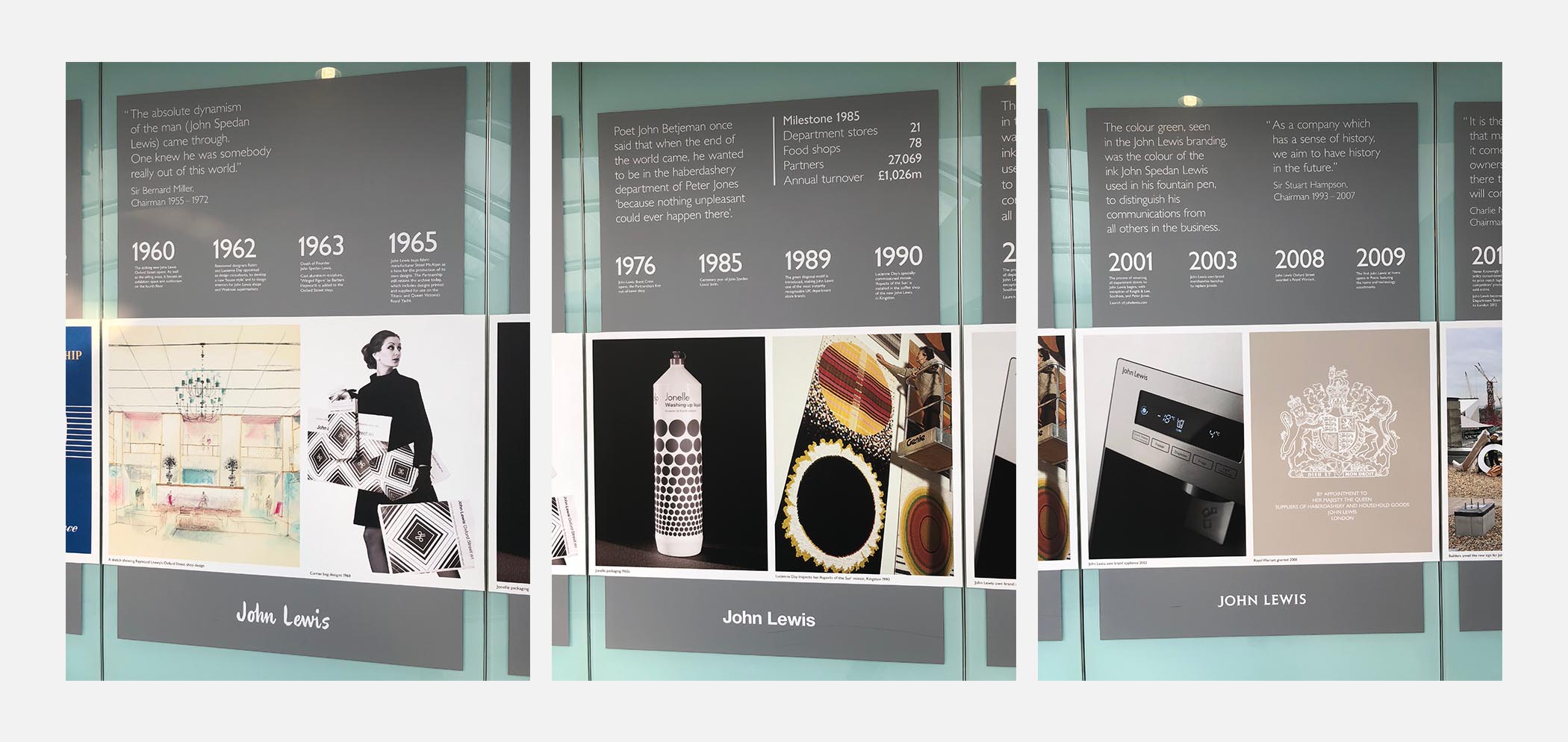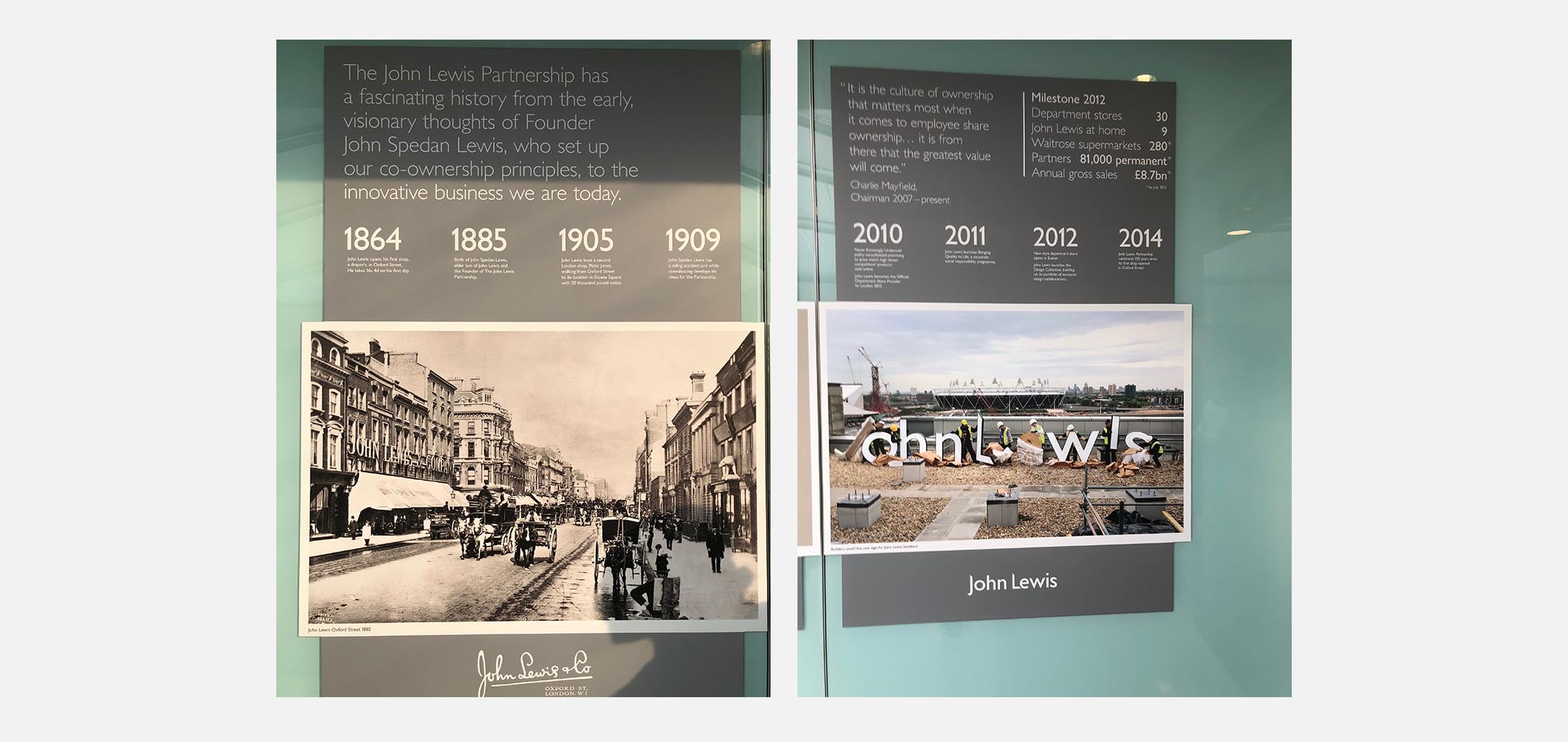 Inside each John Lewis store is a timeline of it's history. I spent a long time reading every word of this timeline at the flagship John Lewis Oxford Street, which contains lots of interesting information and archival photography. An interesting point that I found was that the reason for John Lewis's brand being a dark green, was because John Lewis used to use green ink to print his documents so they would stand out from those of competitors. The green was carried forward and eventually made into the branding and is now synonymous with John Lewis. I also read in the timeline that when the Oxford Street store reopened after being damaged in WWII, it featured a ' striking' exhibition space which helped enforce my idea to create a mesmerising exhibition space.
The logo has changed many times over the years ranging from a handwritten style to serif and sans serif lettering. The current logo uses a custom drawn version of the Gill Sans typeface which features 45-degree cuts on the 'J', 'L' and 'e' to match the diagonal stripes motif. Learning about how the font was customised to match the brand was useful as it is something I could use when creating branding for my own John Lewis campaign.
Along with the shade of green and the font Gill Sans, the diagonal stripes or perhaps one of the most iconic design elements of the John Lewis and Waitrose partnerships. They are used on the shopping bags, delivery trucks and throughout the store and online. They are an incredibly recognisable but straightforward pattern that could be taken advantage of when designing material for this project. Having a deep understanding of the design history of John Lewis will be useful in creating new content for them as I have more confidence knowing what works, what doesn't and what has been done before