Unused Poster and Branding ideas and concepts
Alongside the rendered exhibition space were posters, web concepts and more that show a 360-degree approach to this campaign. I spent a long time trying to come up with a unique poster campaign that would set this exhibition apart from anything John Lewis has done before. Getting the tone of voice right was hard as I wanted to make it look brand new, appealing to younger demographics but it also needed to look like something John Lewis would realistically produce.
These are all posters and branding ideas that I didn't end up using in my final submission. These experiments were vital in helping me establish the tone of voice I wanted to convey and allow me to try out different ideas so I could feel confident with my final submission.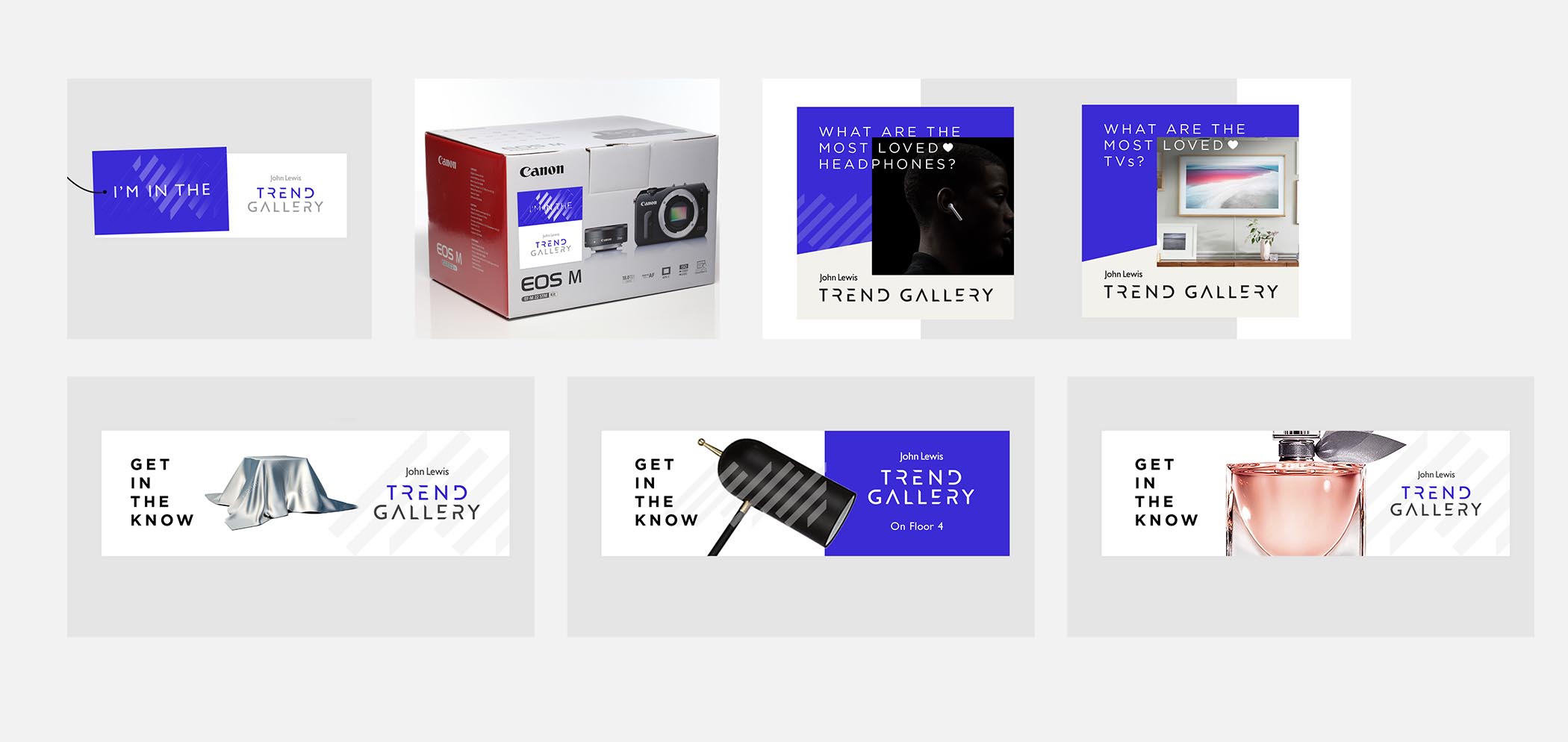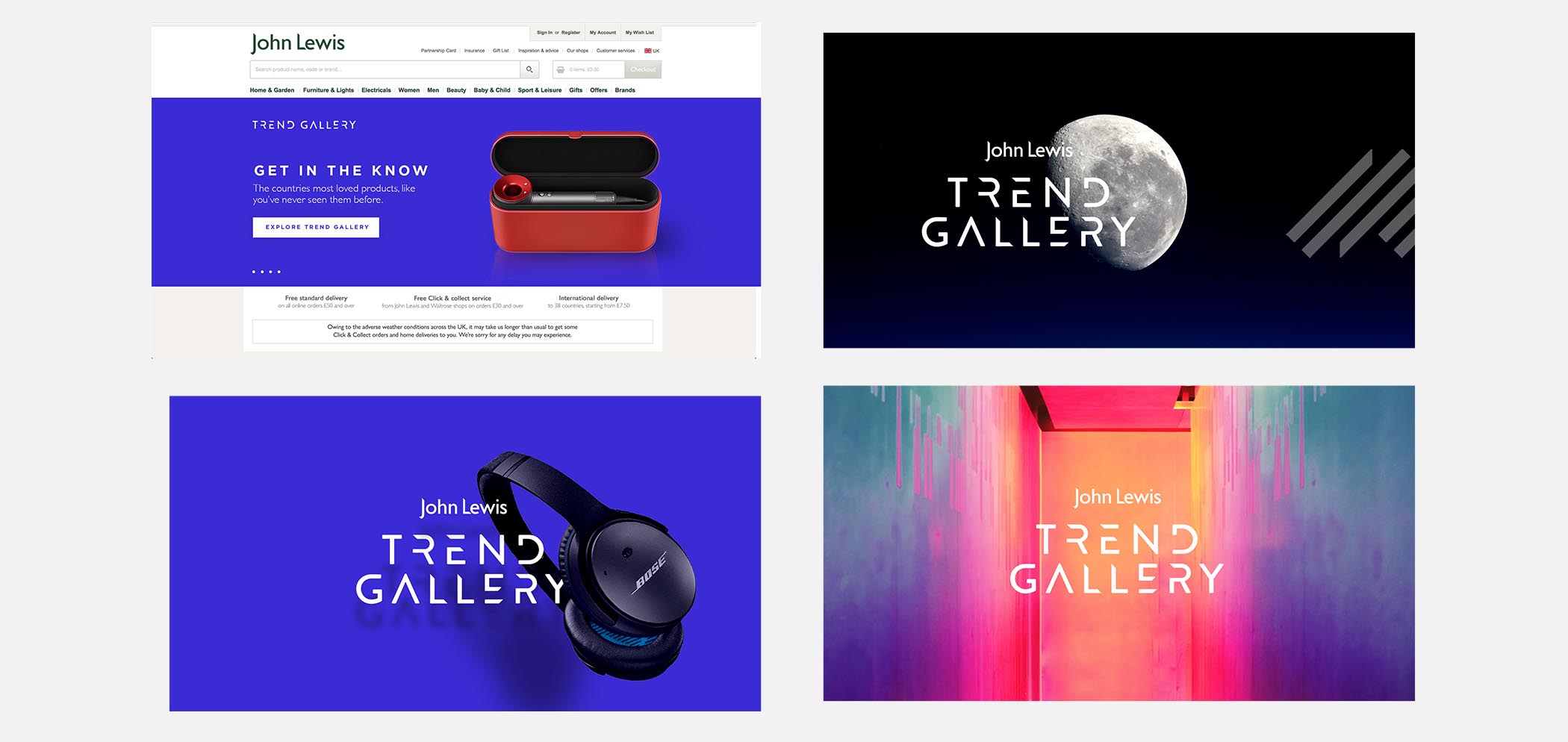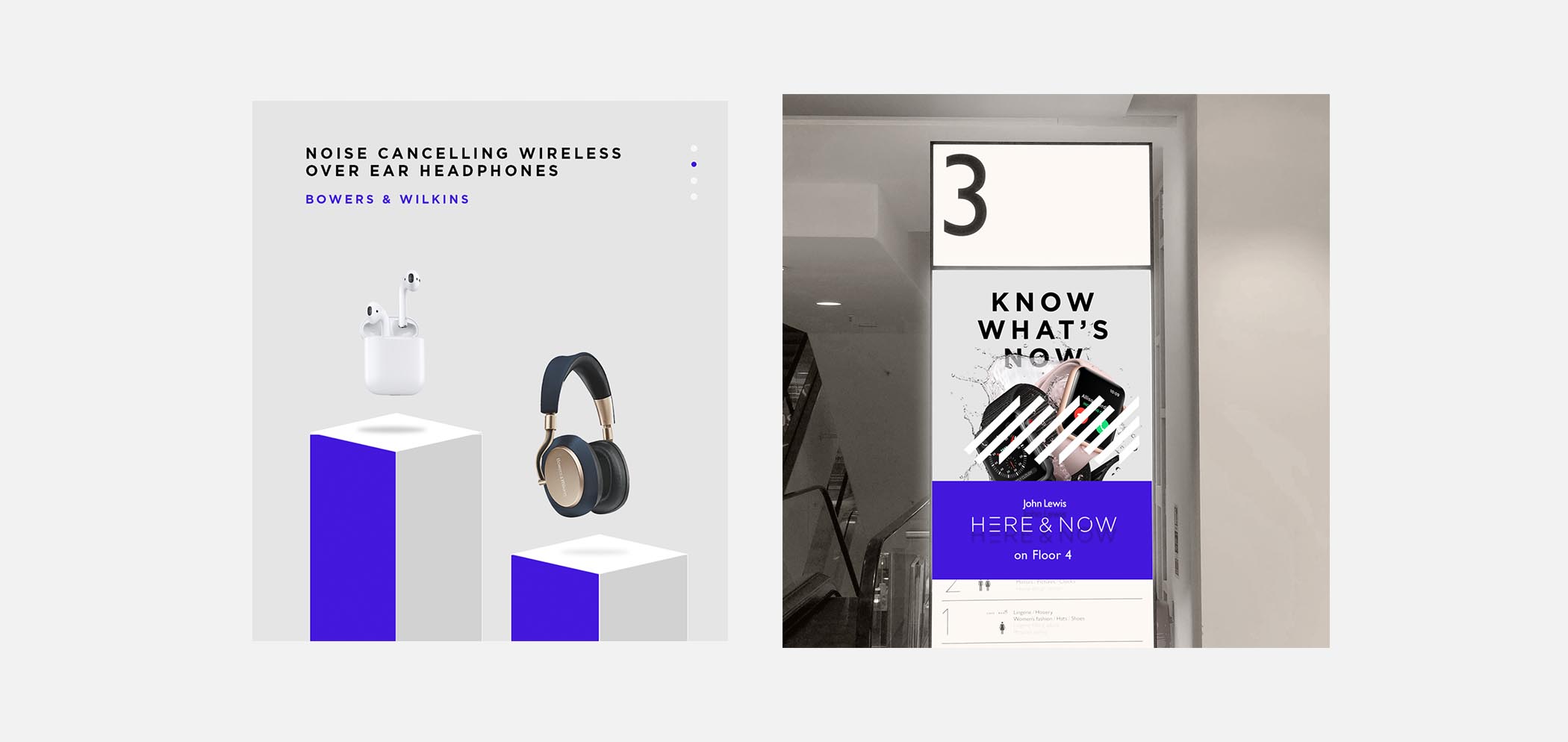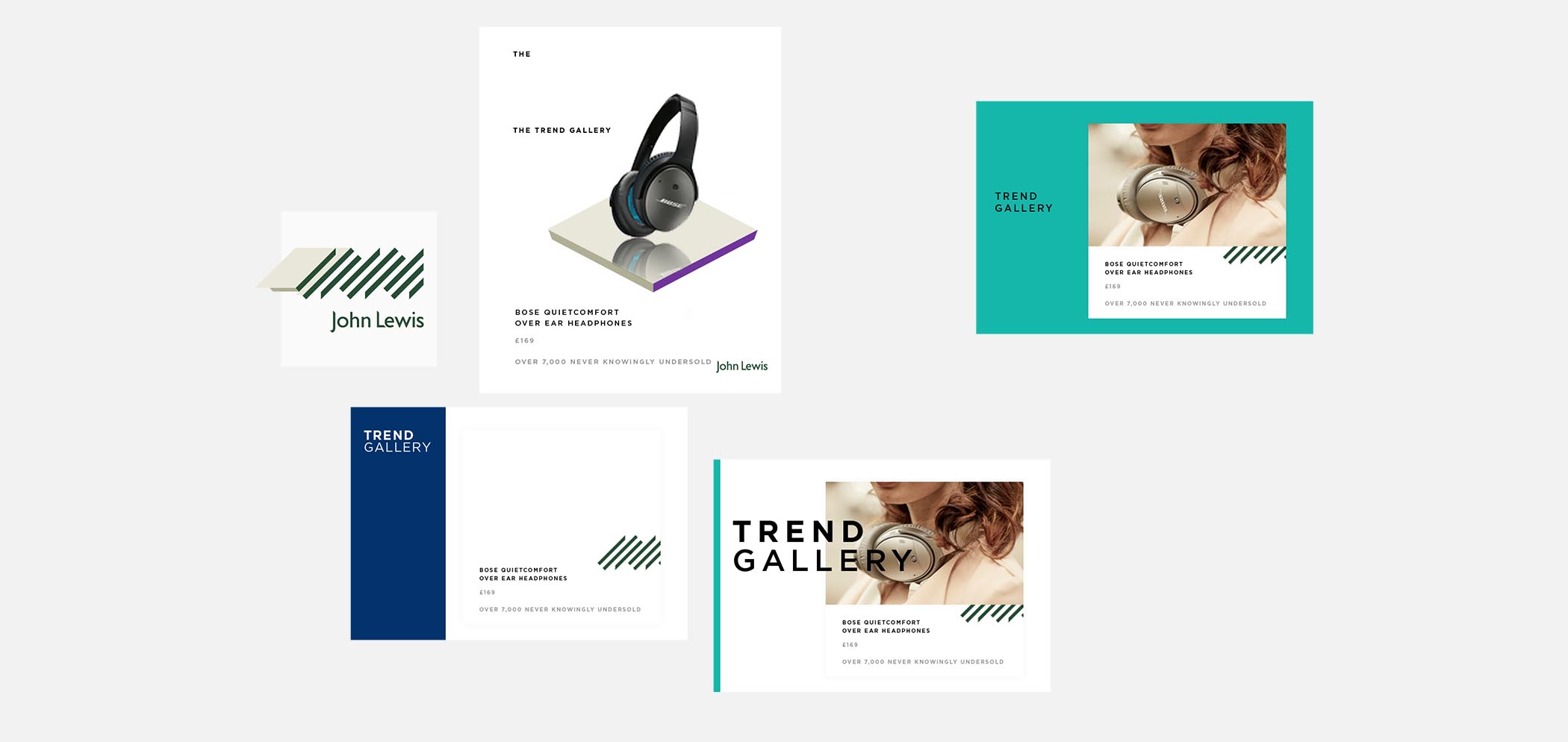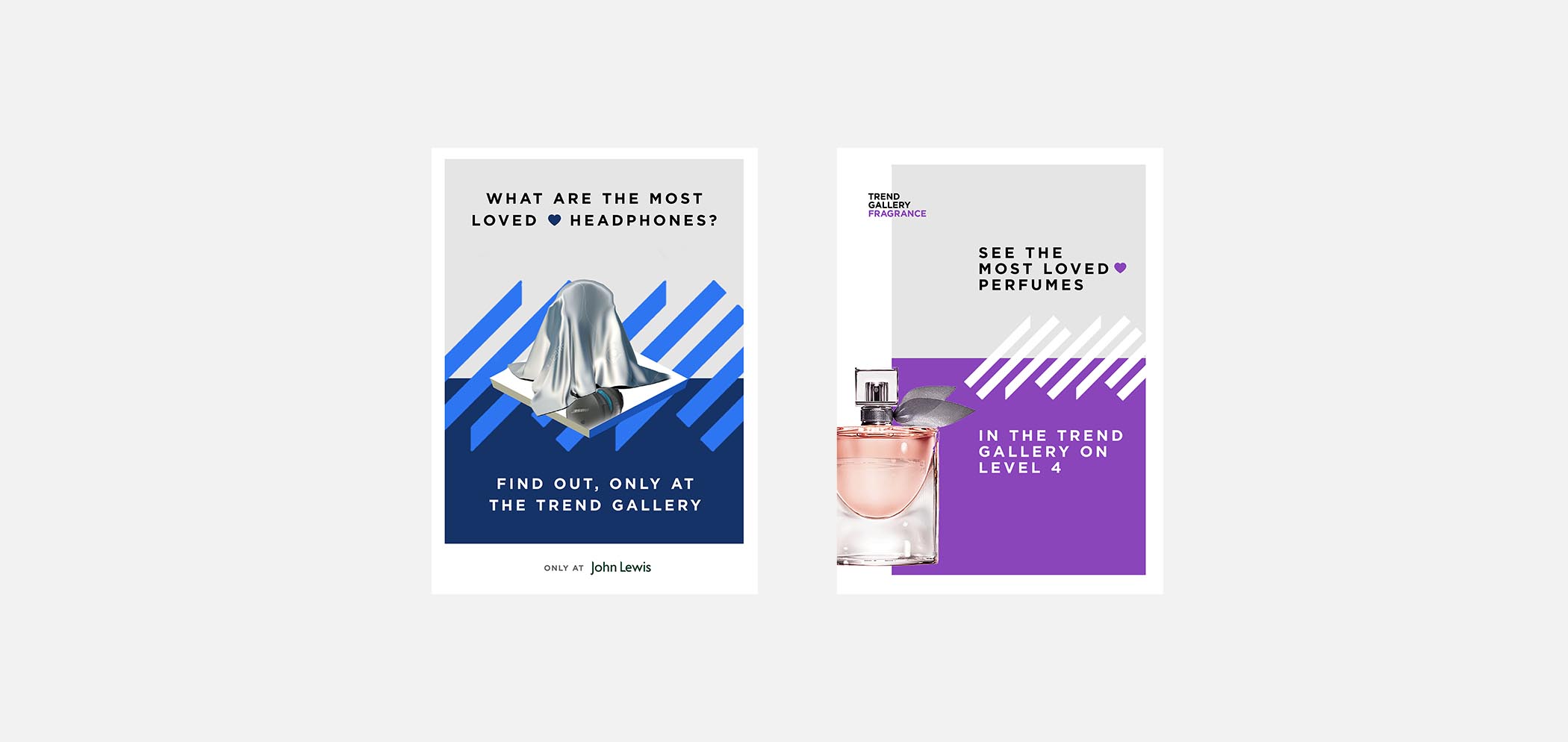 For my Trend Gallery campaign, the emphasis was on the product featured so in some concepts I tried to hero in on big product images and surround them with clear-cut type and John Lewis branding elements. I decided to incorporate bold, confident colours that look different to previous John Lewis campaigns. In some of the earlier concepts, there was not a consistent design style, and I was struggling to come up with a balanced layout that was easy to read and understand. I found that with a lot of my earlier ideas, the message was not immediately apparent and was getting lost.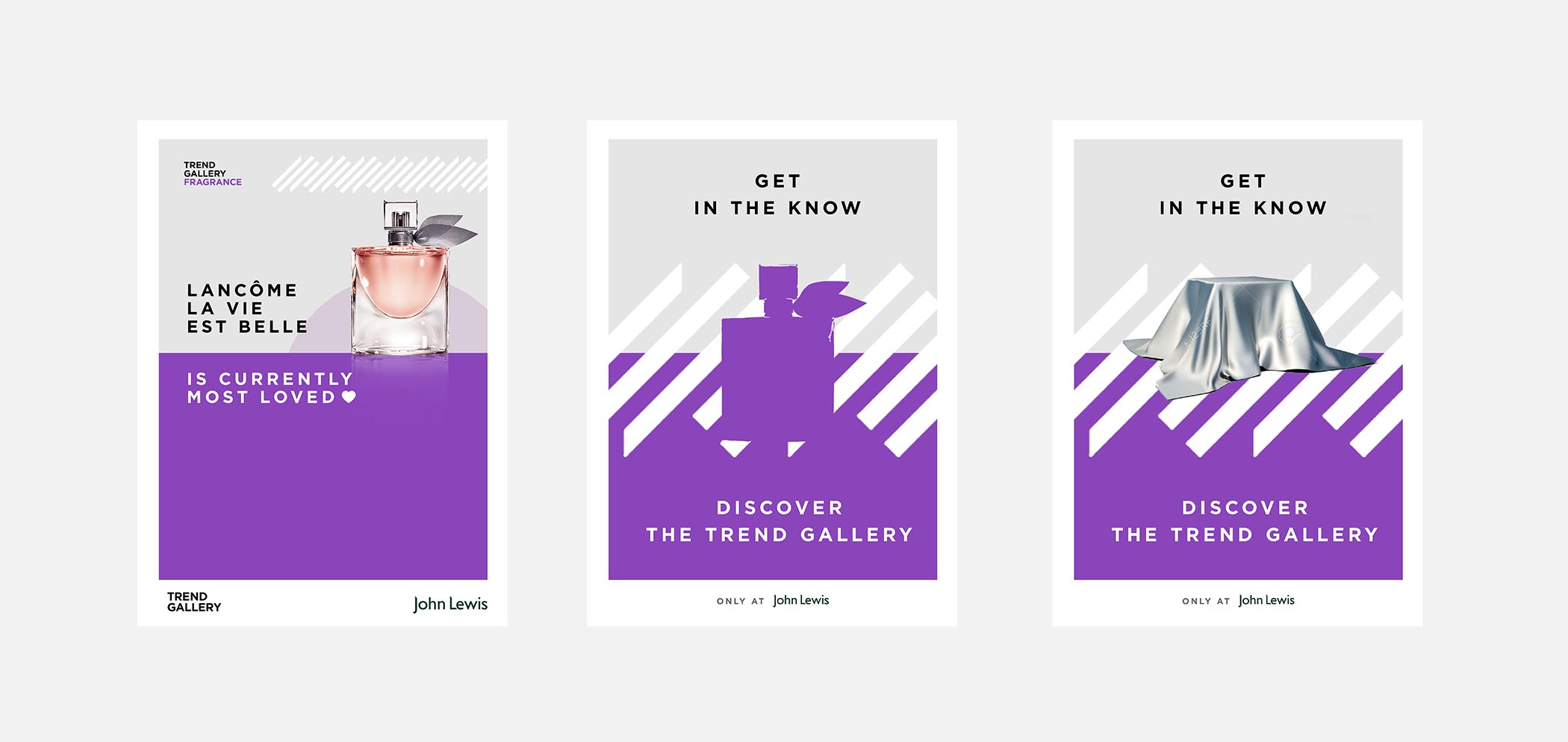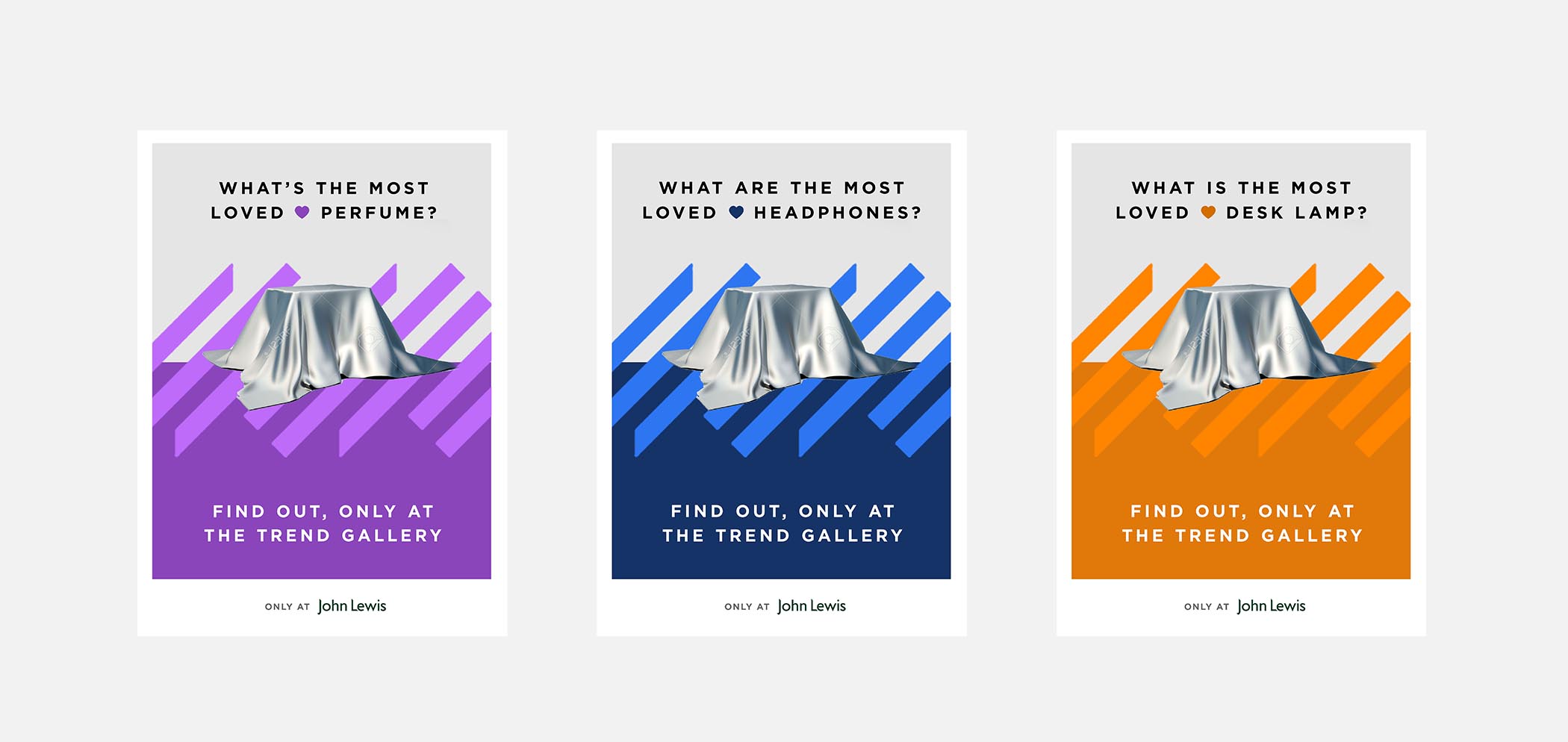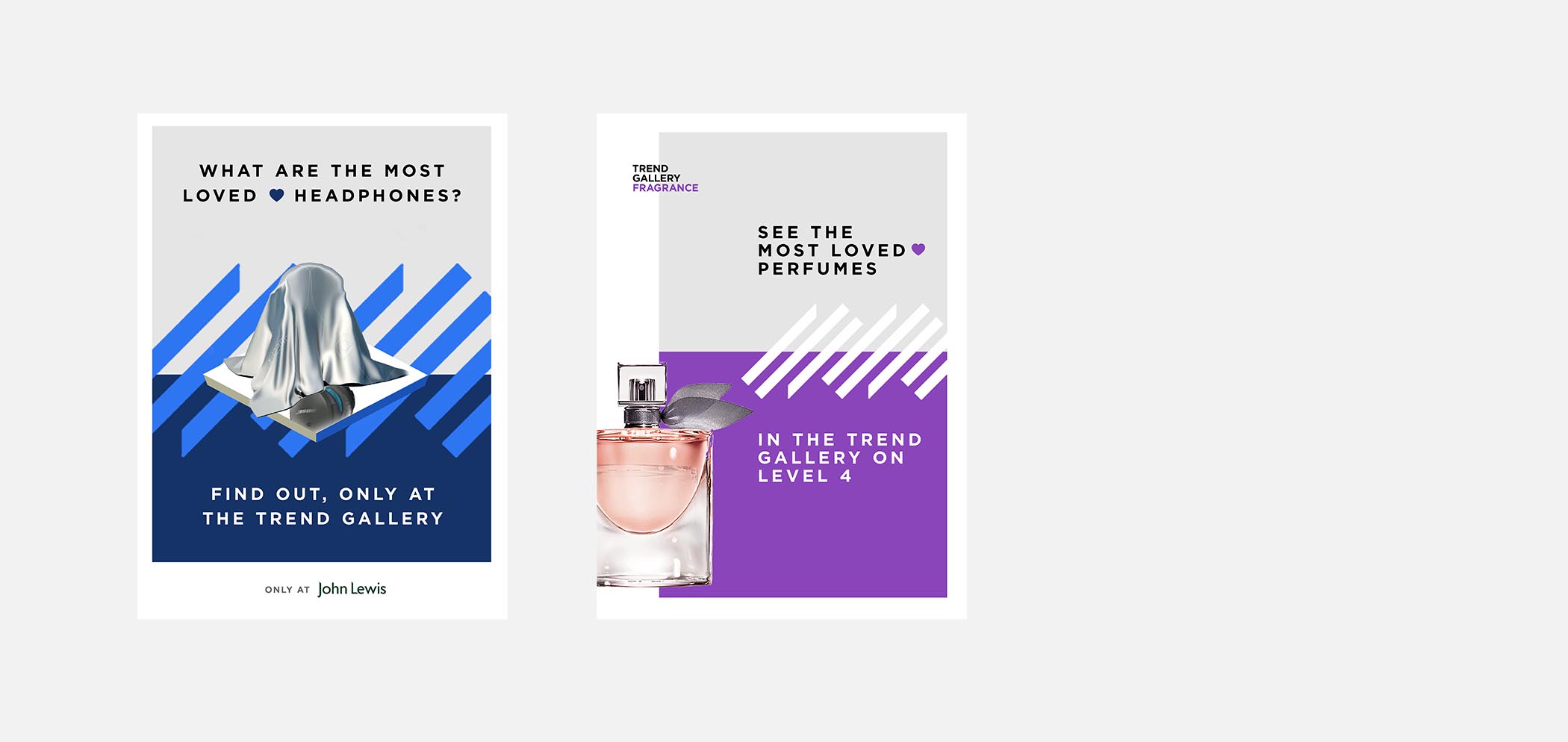 I tried to use the diagonal stripes pattern in a bold new way that meant my designs were immediately linked to the brand and recognisable as a John Lewis campaign. For some of the posters, I tried to create a sense of mystery by hiding products under cloths to lure shoppers into the exhibition space to find out what products are being concealed on the posters. However, I felt like this was too confusing and I needed to come up with a poster campaign that was straight to the point with bold, punchy graphics. In the end, I changed the name of the project from 'Trend Gallery' to 'Here & Now' so none of these designs would be used. They did, however, allow me to experiment with ideas and make a clear decision on how to move forward.